Fouka Bay North Coast
Fouka Bay North Coast is one of the famous coastal resorts implemented on the North Coast by Tatweer Misr, and the village is distinguished by its vital location, stunning views and charming beaches, premium services, diverse views and charming reasonable prices, and great facilities.
Fouka Bay North Coast Village
Details of Fouka Bay Village
| | |
| --- | --- |
| Details of project | Fouka Bay North Coast Village. |
| Location | at kilometer 211 on Alexandria-Matrouh Road. |
| Total Area | 194 acres. |
| Types of the units | villas, townhouses, twin houses, chalets. |
| The owner company | Tatweer Misr Developments. |
Location of Fouka Bay North Coast
Fouka Bay village is located at kilometer 211 on Alexandria-Matrouh Road, on Ras Al-Hikma Bay, near the most prestigious villages on the North Coast. Fouka Bay is distinguished by its strategic location directly in front of the sea in the Ras Al-Hikma Bay area, for those who don't know Ras Al-Hikma Bay, it is one of the 3 most beautiful beaches in the world.
Places near Fouka Bay Village
Hacienda Bay Village.
La Vista Ras Al-Hikma North Coast.
Fouka Bay is 75 Km from Marsa Matrouh City.
Close to Fouka North Coast Road, which connect Cairo, Al-Alamein and Matrouh.
It is 132 Km from New Alamein City
Design of Fouka Bay Ras El Hikma

The developer company designed the Fouka Bay village in a modern and new style, all units are designed with a charming panoramic view directly on the sea, a stunning landscape that makes you feel psychologically comfortable and calm.
Fouka Bay North Coast was implemented on a distinct area of 194 acres, only 20% of the total space was allocated to various buildings and residential units among villas, townhouses, twin houses, chalets, loft chalets, and chalets with panoramic views.
The rest of the area, equivalent to 80% of the project area, has been allocated for green spaces, landscapes, and distinctive integrated services, including recreational facilities, commercial areas, and everything residents need.
Fouka Bay project was designed on many terraces, the height of the units is 6 meters, which makes all units overlook the sea. The village was divided into four phases, each phase is concerned with a distinguished name, services, and recreational facilities.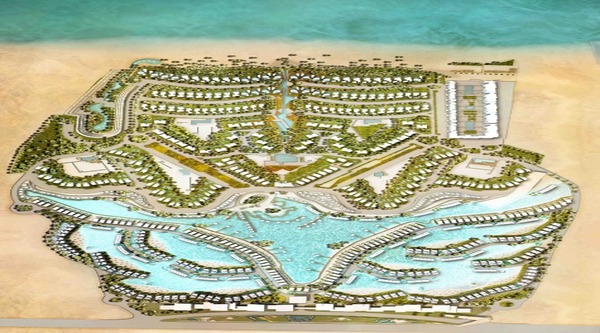 Spaces within Fouka Bay North Coast
Fouka Bay North Coast has been established on an area of 194 acres, the project has been divided into four phases, each phase has specific and different services, as it has a sea width of approximately 800 meters, and the depth of the resort from inside up to 1100 meters.
The Villa's space stats from 252 up to 450 square meters.
The Townhouse's space starts from 140 square meters.
The Chalet space starts from 125 up to 190 square meters.
Services and features of Fouka Bay Village North Coast
The Fouka Bay Village is known for its strategic location and can be easily reached in less than two hours via the first exit of Fouka Road in Juhayna Square.
All facilities within Fouka Bay North Coast resort are subject to regular maintenance by a highly trained team.
A clubhouse was built right on the beach to provide a privileged view for residents during the family gathering.
Swimming pools of various shapes and sizes are carefully distributed and balanced throughout Fouka Bay.
Fouka Bay Village includes a health club and a clubhouse, which has been equipped to the highest standard.
The Village is equipped with a commercial area with a large number of shops and shopping centers to meet all the requirements of shopaholics.
Fouka Bay North Coast contains many medical clinics and pharmacies available in the village at the highest level, to provide the best medical and treatment services to the residents.
For more safety and reassurance, the village has been provided with 24-hour security and guarding services, in addition to a comprehensive surveillance camera system throughout the village.
Crystal Lagoon, for which an area of 30 acres has been allocated from the total area of the village.
For sports lovers, the Fouka Bay project has a large sports club with sports fields for various hobbies.
Fouka Bay North Coast is equipped with a hall dedicated to various parties and events.
Supermarkets exist to provide all the supplies that residents need without having to go out of the village.
Fouka Bay North Coast has a sauna, spa, and Jacuzzi with full equipment.
In Fouka Bay, there are many recreational areas for different age groups.
A large area of landscaping with distinctive designs.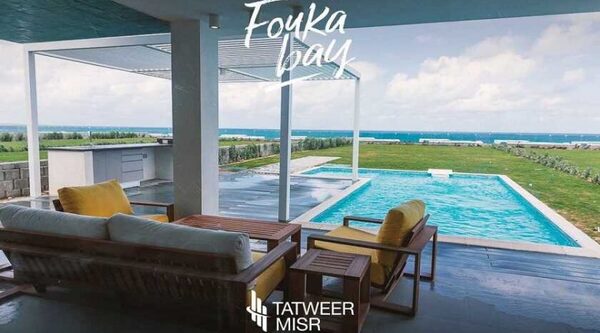 Prices and payment systems
The prices are characterized by being suitable for all services and facilities provided by the developer company, and all units within the project have their own price in terms of view and unit type. Prices start as follows:
The Villa's price starts from 12,573,000 Egyptian Pounds.
The Townhouse price starts from 5,760,000 Egyptian Pounds.
The Chalets' price starts from 3,881,000 Egyptian Pounds.
Knowing that the delivery of the residential units will be in extra super lux finishing, with air-conditioning, kitchen cabinets, and swimming pools.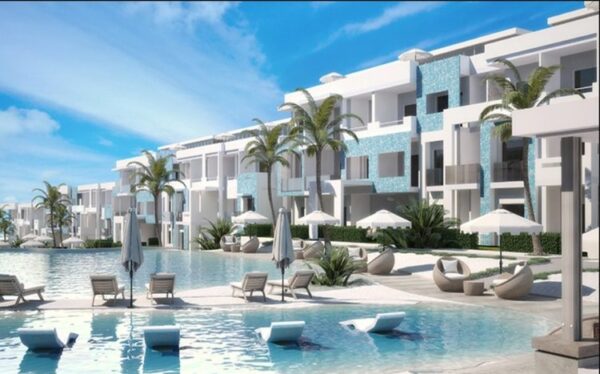 Payment systems:
10% down payment and the rest of the amount is to be paid in installments over 7 years.
The disadvantages of Fouka Bay North Coast
If you are looking for defects in the Fouka Bay North Coast project, like the rest of the tourist villages in the same location, this belief is wrong because Tatweer Misr the developer company has gained confidence from its customers, as the company has met the demands of its customers and provided all their needs of distinguished services and facilities. Tatweer Misr Company is also characterized by credibility and honesty, as it delivers all its units on the date specified in the contract, as it works hard for the comfort of its customers.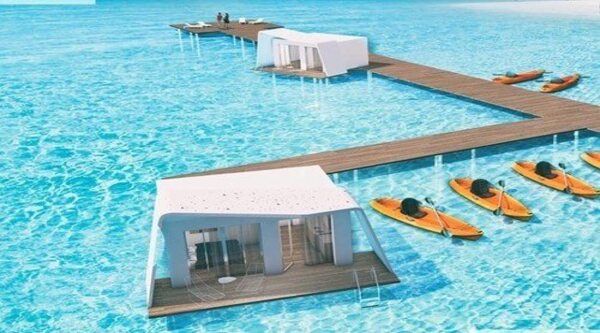 The owner company and its previous projects
Fouka Bay Village is developed and established by Tatweer Misr Development, an Egyptian joint stock company that was established in 2014 among a group of famous real estate development companies.
Tatweer Misr Development Company has a wealth of distinguished industrial and technical expertise and offers an innovative view of integrated life, in order to highlight its strength as a leading real estate developer in the Egyptian real estate market. Excellence in design, innovation, and sustainability are among Tatweer Misr's most important traits.
Tatweer Misr aims to construct mixed-use projects, including residential, commercial, and tourism. All the projects are offered with the latest engineering designs.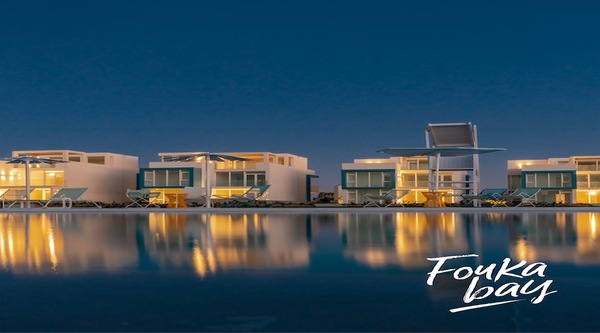 Previous projects of Tatweer Misr Developments
Salt North Coast.
Phia II Monte Galala.
IL Monte Galala Ain Sokhna.
D Bay North Coast.
For inquiries and reservations
If you are looking for real estate either inside or outside Egypt, La Costa real estate platform is your main destination to give you whole information about all real estate projects and it is also your easiest way to reach what you want, whether your dream home or your new project in the finest areas with the best prices.