Azha Ain Sokhna Village
Azha Ain Sokhna Village is a coastal tourist project launched by Madaar Real Estate Development Company, with a huge investment volume exceeding 12 billion pounds, to become an architectural icon and an artistic masterpiece located on the Red Sea coast, providing customers with all types of units, including chalets, villas of all kinds, studios, and penthouses, at competitive prices and easy installments. Furthermore, it also enjoys a unique strategic location that can be easily reached through the Suez Road.
Azha Ain Sokhna Village
Details of Azha Ain Sokna Project
| | |
| --- | --- |
| Name of the project | Azha Village. |
| Location | Ain Sokhna. |
| Total Area | 395 acres. |
| Types of units | chalets, and villas of different types. |
| Spaces start from | 100 square meters. |
| The owner company | Madaar Real Estate Development Company |
Location of Azha Ain Sokhna Village
The village is strategically located in kilo 126 in Cairo, and 11 kilometers away from the gates of Ain Sokhna, with a charming and direct view of the Red Sea. As a result, it became close to the major roads and landmarks within Ain Sokhna.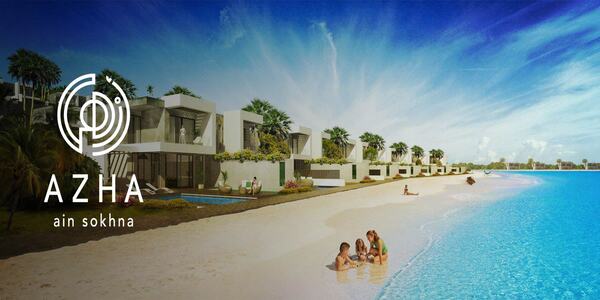 Places near Village Azha Ain Sokhna
Azha Ain Sokhna Resort is approximately 7 km from Stella di Mare Village.
It has a dazzling view of the most beautiful beaches in the world.
Furthermore, the village is only 15 minutes from the new administrative capital.
It takes only 50 minutes to reach Cairo Airport from the village.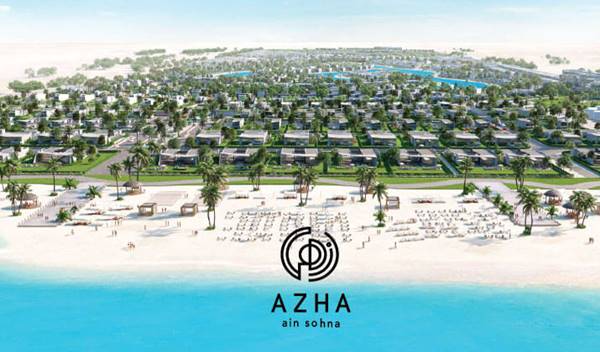 Design of Azha Ain Sokhna Resort
The name of Azha Ain Sokhna Village means the brightest star in the sky, as it is one of the finest tourist villages in Ain Sokhna that was designed based on the latest designs to be a luxury destination with international designs, to provide the best way of living with 5-star services for the comfort of you and your family, enjoying your vacation, staying away from the stressful pressures of life, in addition to enjoying the beauty of the charming nature and calm-sparkling waters.
Azha Madaar Resort is built in the form of terraces, so that all units enjoy a magnificent view of the sea, green spaces and  crystal lagoons, providing a sense of comfort and relaxation for all residents of the village.
The most famous engineering consulting companies in the world participated in the design and implementation of the project:
"Mixity" company, which took over the designs and implementation of the project on the ground.
And the well-known "Barton Willmore", which developed the Master Plan for the village.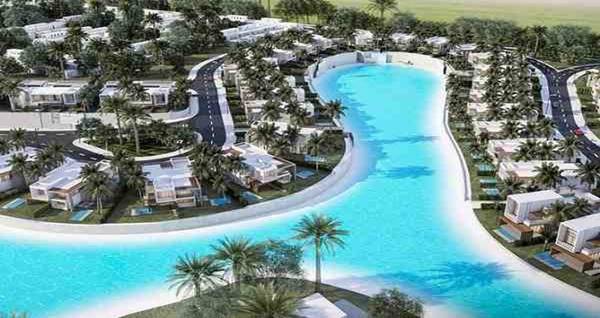 Area of Azha Madaar El Sokhna Project
Azha Village Ain Sokhna covers a huge area of ​​395 acres, with a 700-meter sandy beach, 14% of the total area has been allocated for residential buildings, while the rest of the total area is dedicated to landscapes, services, commercial areas, and integrated entertainment places.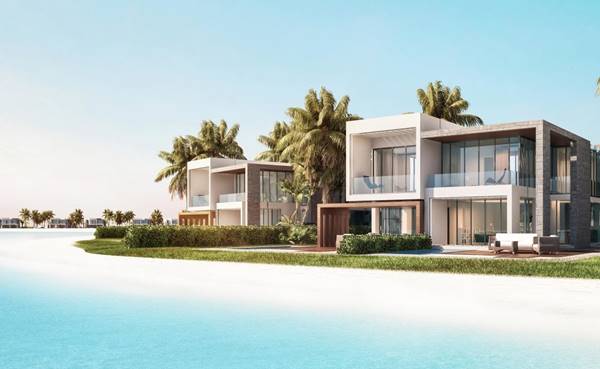 Unit areas of Azha Ain Sokhna Resort
Azha El Sokhna Village consists of 2,000 various residential units, including chalets and villas of all types.
The building percentage is 25% chalets and 75% villas.
There are townhouse units in the village, which start in size from 150 square meters to 175 square meters.
There are also twin house units with areas starting from 210 square meters.
The village also has independent villas with an area of about 270 square meters.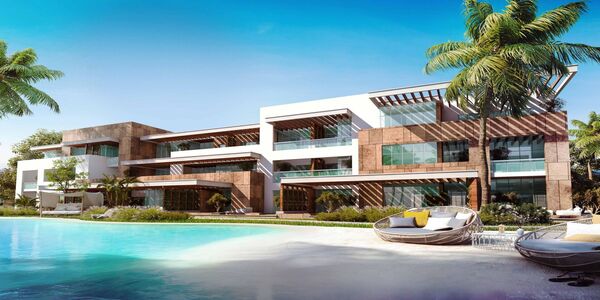 Services of Azha Ain Sokhna Village
The first goal of Madar Company is to achieve the maximum levels of luxury and comfort for its residents in Azha Village Ain Sokhna by providing a distinctive package of services and facilities, making it an integrated closed city that you do not need to leave. Among the most important available services are the following:
Clubhouse.
A special place dedicated to the spa, gym and jacuzzi.
Upscale hotels with five-star service.
There are swimming pools with an innovative design distributed throughout the village in a balanced manner.
Huge artificial lakes with an area of about 270 thousand square meters.
Providing security services throughout the day.
Regular cleaning and maintenance services throughout the day.
A number of entertainment places for both adults and children,
Various sports fields within the village.
Green spaces and parks.
Cafes and restaurants.
Shops, hotels, pharmacies, and hypermarkets.
Social centers at the highest level.
A large commercial area with an area of 125 thousand square meters.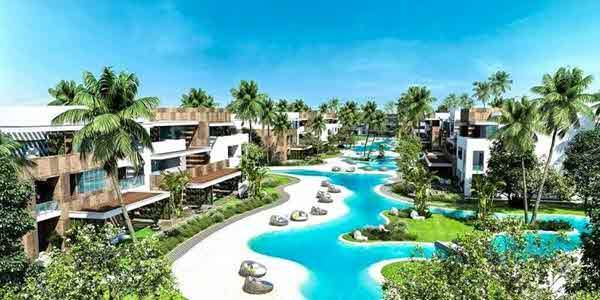 Advantages of Azha Ain Sokhna Village
Azha El Sokhna Village is considered one of the most important tourist villages in terms of location, service, landscapes, and water bodies.
It is the ideal and best choice for visitors of Ain Sokhna to enjoy the stunning views and obtain the most wonderful services.
It features a sandy beach without rocks, with unique possibilities and different water activities.

All units within the village enjoy picturesque views, and there are wide spaces between them for enjoying more privacy.
Azha Village is considered one of the  most beautiful projects in Ain Sokhna, and also one of the best tourist resorts overlooking the charming Red Sea coast.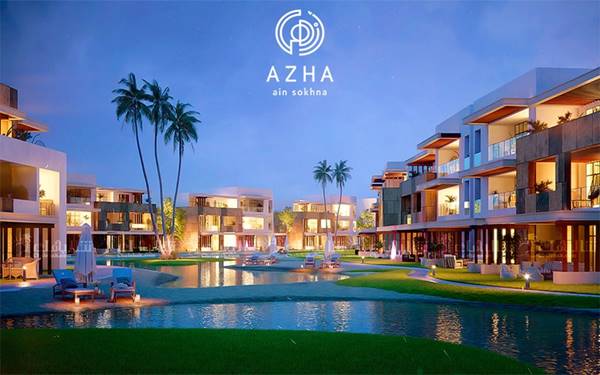 Disadvantages of Azha Ain Sokhna project
An integrated project like Azha Village El Sokhna is difficult to find any flaws within it, but some people might find the location remote. However, thanks to the development of a modern road network, Azha Village has emerged as one of the most convenient locations to spend vacation time because it is close to all major roads and important locations.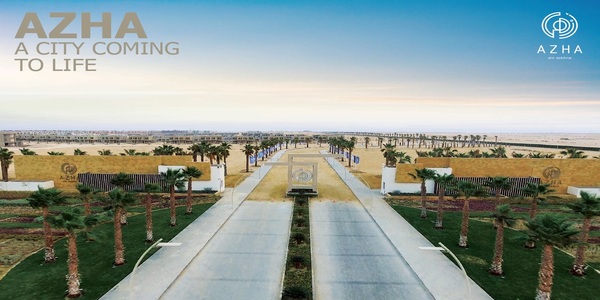 Stages of Azha Ain Sokhna Village
The units within Azha Project vary according to the stage within the village, and according to the availability of services, location, and the view of each stage. These stages are as follows:
PAVO phase: which includes chalets of various sizes, with areas starting from 100 square meters.
NUSCA phase: which contains chalets on the ground floor, first floor, and roof, with areas starting from 100 square meters.
The KASTRA phase: which provides chalets with large areas consisting of two to three rooms, with areas starting from 73 square meters.
Aquila phase: which offers twin villa units with areas starting from 65 square meters.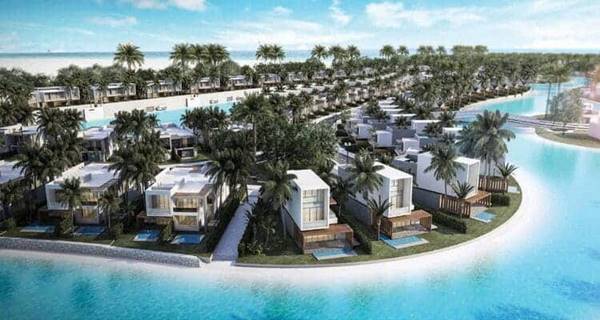 Prices and payment systems
Azha Village Ain Sokhna is known as the most beautiful tourist resort in the region, through which you can obtain all your needs of housing and a summer entertainment place at special prices and long-term installments.
Payments system of the units
A 15% down payment, 5% after two years, and the rest of the total price over 8 years.
The village units will be delivered fully furnished with kitchen cabinets, and air conditioners.
The owner company and its previous projects
Madaar Real Estate Development Company is the owner company of Azha El Sokhna Village, which was established in 2015. It is considered one of the most prominent real estate companies in Egypt.
Among the shareholders of this company are the Saudi Anan Group and Sunrise Company, which is owned by businessman Hossam Al-Shaer.
Since its establishment, the company aims to create sustainable communities to live a decent modern life, and implementing services and projects at the highest level.
The company chose Ain Sokhna in particular for Azha Village because of the significance of the location and the apparent change that has occurred there recently as a result of the establishment of Galala City Ain Sokhna.
Previous projects of Madaar Company
For inquiries and reservations
If you are looking for real estate either inside or outside Egypt, La Costa real estate platform is your main destination to give you whole information about all real estate projects and it is also your easiest way to reach what you want, whether your dream home or your new project in the finest areas with the best prices.