Down Town New El Alamein
Down Town New El Alamein is one of the most important tourist projects in New Alamein City, as it was developed by the most important real estate company, City Edge Company, making it one of the most important distinguished tourism projects.
The compound has been developed in the most important location in New Alamein City in a vast area that accommodates many services and facilities, it also houses many units of different sizes, to make it easier for customers to choose the appropriate unit for them.
Down Town New El Alamein
Details of Down Town New El Alamein
| | |
| --- | --- |
| Name of the project | Down Town New El Alamein. |
| Location | in New Alamein City. |
| Total area | 31 acres. |
| Types of units | Apartments, townhouse, twin house, villas, penthouse. |
| The owner company | City Edge Development Company |
Location of Down Town New El Alamein
Downtown New Alamein is located on the northern coast, in a vital and privileged location on the Mediterranean Sea's shore, one of the world's most beautiful coastal beaches.
The area of Down Town New Alamein is characterized by pure turquoise waters, in addition to charming nature and stunning landscapes.
Please near Downtown New Alamein
It is only 400 meters away from the international road.
It is away from the city of Alexandria by 107 Km only.The compound is approximately 261 kilometers from Egypt's capital.
El Alamein International Airport is the nearest airport.
It has a 360-degree view of all roads leading to and from Egypt's governorates, east, west, and south.
It is 184 kilometers away from the Matrouh Governorate.
Burj Al Arab International Airport is approximately 89 kilometers away.
The Cultural Palace.
Marsa El Fanara.
Al Masa International Hotel.
The Council of Ministers.
El Alamein Gardens.
The villages of Marina, Sidi Abdel Rahman, and the New Fouka Road.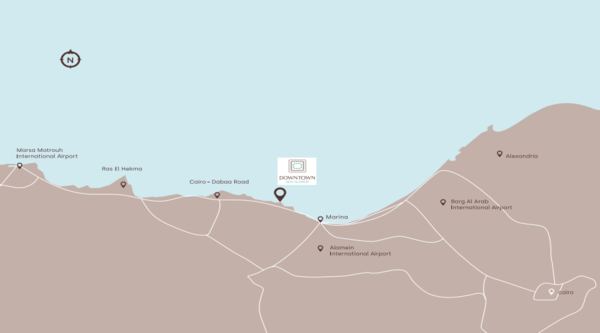 Design of Down Town New El Alamein
The Downtown New Alamein project includes residential buildings with a variety of apartment sizes.
Penthouse units.
Ground floor units with private gardens of various sizes.
Down Town New El Alamein includes a number of various amenities from the modernly designed courtyards and modern commercial areas that provide a distinctive quality of life for residents in addition to large green spaces, which is in line with the vision of the city of El Alamein, which is expected to include vast green spaces.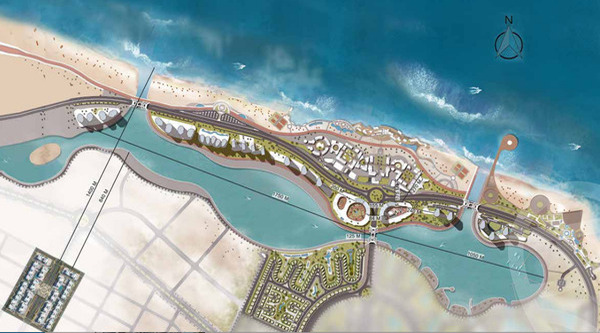 Spaces of Down Town New Alamein project
The developer company of the project allocated 31 acres for the implementation of the project, which was optimally utilized and divided into residential units, recreational areas, gardens, and green spaces, as well as commercial centers and service areas.
The unit spaces are as follows:
Two-room unit spaces range in size from 157 up to 166 square meters.
Spaces for three-room units range from 178 to 192 square metres.
While Penthouse unit spaces start from 233 to 330 square meters.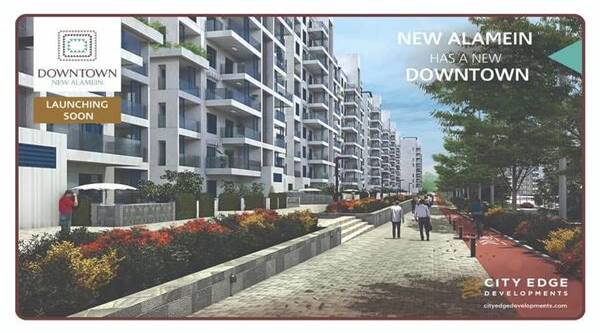 Services and features of Downtown New Alamein project
One of the most important factors that raise the value of any investment project is the services and advantage, as a result City Edge Company was succeeded in providing the following services and features:
Inside the compound, there are vast green spaces with scenic nature full of flowers and fresh air.
Cleaning services are available in all aspects of Downtown Compound around the clock.
The panoramic view looks out over a continuous green flat that is interspersed with buildings in an amazing way.
Downtown New Alamein includes a group of luxurious restaurants and cafes that serve delicious meals and international and oriental dishes and drinks.
There are swimming pools suitable for all ages, as they are of many depths and sizes.
All decorations and furnishings within the compound carry the most famous brands with the availability of guarantees.
A fire and emergency alarm system, as well as a highly skilled paramedic team.
The compound has a large number of commercial centers that contain food commodities and electrical appliances of the most famous brands, despite their reasonable prices for everyone.
An integrated sewage network has been established for the compound to ensure the long-term safety of the buildings, in addition to a network dedicated to pure drinking water.
Maintenance centers for all facilities and services.
The project buildings are interspersed with a branched tourist walkway for cycling enthusiasts, or to relax at sunset and enjoy walking or jogging.
Allocating large halls with the most amazing looks for wedding parties.
There are numerous hospitals that provide excellent medical care and are well-equipped to handle emergency situations.
There are central air conditioners inside the residential properties in the compound.
Generators for each unit.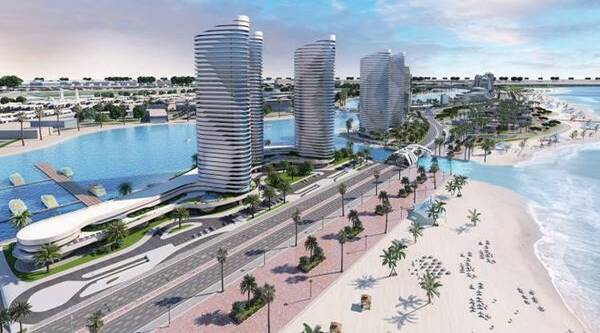 Prices and payment systems
The prices of Down Town New El Alamein project are an excellent investment opportunity because they can be used to spend the summer vacation enjoying the water and fresh air, and then renting them for the rest of the year to tourists of El Alamein.
Prices within the project are as follows:
Prices for two-room apartments begin at 3,400,000 Egyptian Pounds.
But the prices of three-room unit start from 3,900,000 Egyptian Pounds.
While four-room unit prices start from 7,000,000 Egyptian Pounds.
Payment systems:
5% down payment of the total unit amount, and the rest of the amount is to be paid in installments over 7 years.
10% down payment of the total unit amount, and the rest is to be paid in installments over 10 years.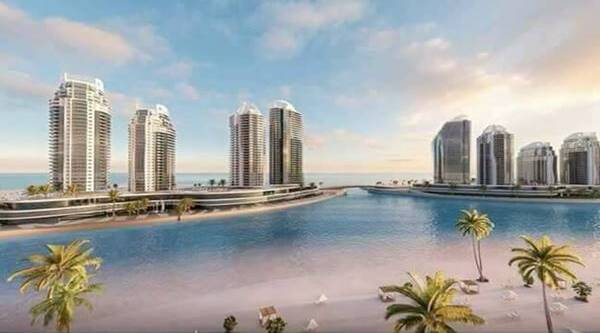 Disadvantages of the Downtown New El Alamein

The Downtown project's flaws stem from a lack of units that can be delivered immediately, despite the fact that some recognize the city's importance and the remarkable real estate development, as a result, the time it takes to receive the unit is unimportant because the developer company is working hard to complete the project on time.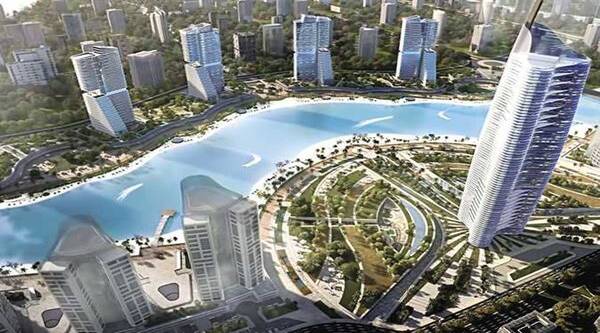 The owner company and its previous projects
Downtown New El Alamein project is being developed by City Edge Development Company, which was formed through the collaboration of major Egyptian companies, including:
The Housing and Development Bank.
The New Urban Communities Authority.
The Investment Holding Company.
And since its inception it has been seeking to create a new boom in the Egyptian real estate market.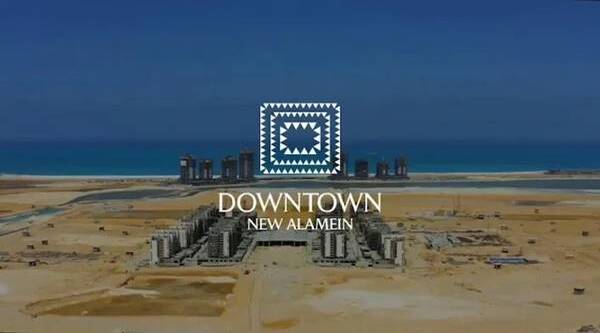 Previous projects of City Edge Developments
The Gate Tower.
Al Maqsad Compound New Capital.
North Edge New Alamein.
Etapa Sheikh Zayed.
Zahya City New Mansoura.
Baroque New Capital.
For inquiries and reservations
If you are looking for real estate either inside or outside Egypt, La Costa real estate platform is your main destination to give you whole information about all real estate projects and it is also your easiest way to reach what you want, whether your dream home or your new project in the finest areas with the best prices.