Palm Hills New Alamein
Palm Hills New Alamein, a distinctive mixture between recreational tourist resorts and distinctive residential compounds, as Palm Hills Developments Company, the developer of the project focused on providing customers with units suitable for living, not just spending holidays and recreation.
Palm Hills New Alamein
Details of Palm Hills Compound

| | |
| --- | --- |
| Name of the project | Palm Hills New Alamein Compound. |
| Location | New Alamein City. |
| Total Area | 40 acres. |
| Types of the units | Studio, Apartments, Twin house, and standalone villas. |
| The owner company | Palm Hills Development Company. |
Location of Palm Hills New Alamein
The Palm Hills North Coast project is located within New Alamein City in the most distinctive places, as it is located directly on the Lagoon with its wonderful attractive view, as it enjoys charming views of the artificial lakes and the Mediterranean Sea.
Places near Palm Hills North Coast

The Petroleum Road.
International Coastal Road.
Alexandria-Matrouh Road.
Wadi El-Natrun/El-Alamein Road.
New Alamein Towers.
Mazarine New Alamein Compound.
Design of Palm Hills New Alamein
Palm Hills Development Company focused on the implementation of the Palm Hills North Coast project on the latest international engineering models, as it always uses the best experts in the field, as it offers distinguished and elegant projects on an international level, the most important of which is the Palm Hills New Alamein project for sure.
In designing its coastal project, Palm Hills Development depends on guaranteeing stunning views of all units directly on the Mediterranean Sea or on the green spaces and artificial lakes that have been implemented throughout the project.
Spaces within Palm Hills Compound

The Palm Hills project is built on an area of 40 acres, and this area was divided so that green spaces, lagoons, water bodies, and services occupy most of the total area of the village.
The project was divided into fully finished luxury apartments, super lux, and ready-to-move-in and available for sale in Palm Hills. In addition to distinguished villas, townhouses, and twin houses at reasonable prices, and different spaces to suit all customers, in addition to the availability of all necessary and recreational services and public facilities that meet all customers' needs.
Studio space starts from 60 square meters.
Apartment space starts from 100 square meters.
Twin House space starts from 170 square meters.
Standalone villa space starts from 220 square meters.
Services and features of Palm Hills New Alamein

A huge shopping center that includes all the household necessities, including appliances, electronics, and furniture.
Widespread green spaces, picturesque landscapes, and gardens surround all parts of Palm Hills Resort.
There is a health club, which includes many medical centers, clinics, pharmacies, and the most skilled doctors.
The highest levels of security, due to the constant presence of guards and security personnel, in addition to 24-hour surveillance cameras.
Organizing barbecues and private parties for outings and entertainment in Palm Hills Compound.
Obtaining multiple services provided by Palm Hills New Alamein Resort to its guests, represented by intercom services and services related to cleaning or maintenance work, in addition to the presence of a guard for each building.
Ambulances spread throughout the Palm Hills New Alamein project, are ready to deal with all emergencies.
Tracks for running, walking, and cycling.
Palm Hills Compound includes the best restaurants and cafes with international food and drinks.
Places for keeping pets in Palm Hills New Alamein.
A large mosque to serve the residents of Palm Hills New Alamein.
The kids can have fun in the play and entertainment areas specially equipped for them.
Palm Hills North Coast has a luxurious beauty center.
In Palm Hills, there is a 5-star hotel designed according to the highest standards of luxury and elegance in the world.
International and language schools that provide exceptional study opportunities for the compound's students.
There are nurseries for children, which are equipped to deal with different age groups.
All units of Palm Hills overlook crystal lagoons, which extend over a large area.
Large covered garages.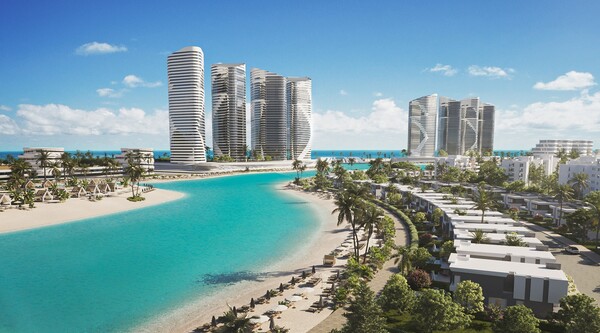 Prices and payment systems
Palm Hills Developments offers competitive prices compared to other projects in New Alamein, in addition to the company's great name in the Egyptian real estate market.
Studio's price starts from 1,700,000 Egyptian Pounds.
Apartment price starts from 3,600,000 Egyptian Pounds.
Townhouse price starts from 8,000,000 Egyptian Pounds.
Standalone villa price starts from 11,000,000 Egyptian Pounds.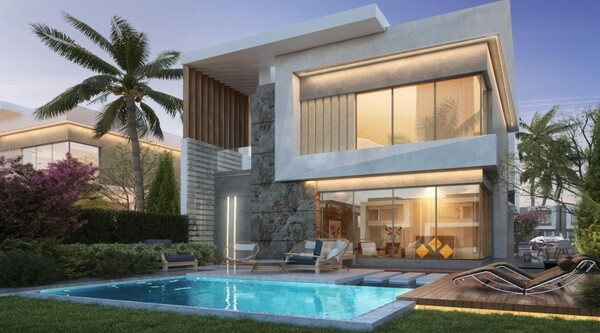 Payment systems:
10% down payment + 5% after 3 months, and the rest of the amount is to be paid in equal installments over 6 years without interest.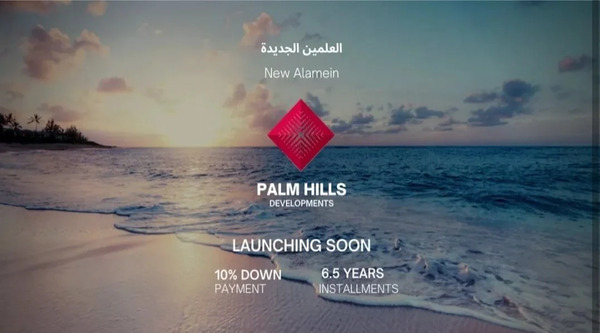 The disadvantages of Palm Hills Compound
Palm Hills project, although it contains countless features, some investors in the real estate market have indicated that the project does not include administrative units or commercial units, but Palm Hills Developments Company clarified that it was satisfied with specializing in residential units in that project to provide the customer with a residential project integrated.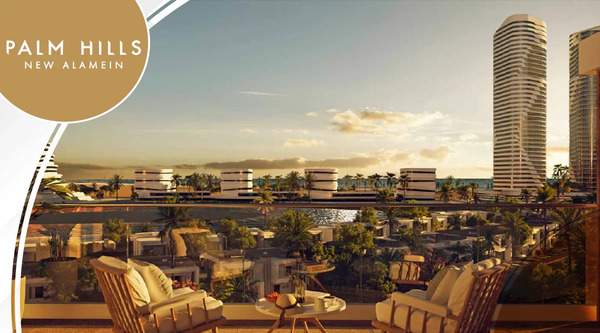 The owner company and its previous projects
Palm Hills Development Company was established in 2005 as a result of joint cooperation between Al-Mansour Company and Al-Maghrabi Company, a company listed on the London Stock Exchange and the Egyptian Stock Exchange.
Palm Hills Development Company has 17 years of experience in successful mega projects, which presented the company as one of the major competing real estate development companies. It operates under the supervision and management of Egyptian businessman Yassin Mansour.
The architectural and engineering design of the Palm Hills projects, such as the Palm Hills project, is considered the company's signature, as the company has presented about 26 projects around the world, using the largest engineers and experts in their implementation.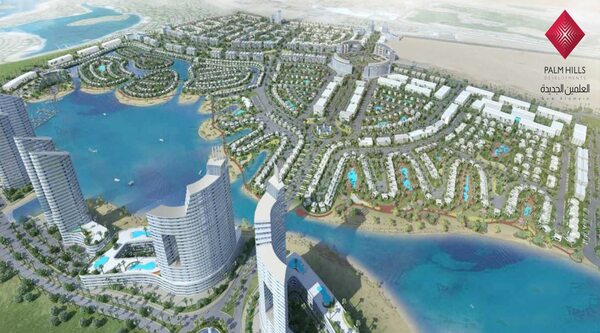 Previous projects of Palm Hills Development Company
Badya 6th
The Crown Palm Hills.
Village Gardens.
Lake Yard North Coast.
Palm Hills Katameya Extension.
For inquiries and reservations
If you are looking for real estate either inside or outside Egypt, La Costa real estate platform is your main destination to give you whole information about all real estate projects and it is also your easiest way to reach what you want, whether your dream home or your new project in the finest areas with the best prices.