Palm Hills New Cairo
Palm Hills New Cairo Compound which is owned by one of the largest real estate companies, is considered one of the most luxurious residential projects in New Cairo, providing various high-end services and all facilities that provide complete comfort for its residents, in addition to constructing its units according to the latest architectural designs, in order to guarantee a modern and distinguished environment for its residents.
Palm Hills Fifth Settlement Compound
Location of Palm Hills New Cairo
Palm Hills Developments Company has carefully chosen the location of its project to compete with the largest residential projects, as Palm Hills New Cairo Compound is located in one of the most strategic areas within the Fifth Settlement.
Places near Palm Hills New Cairo Compound
The American University: 15 minutes away.
The New Administrative Capital: 5 minutes away.
Al-Rehab City: 10 minutes away.
Cairo International Airport: 15 minutes away.
Nasr City: 15 minutes away.
Madinaty: 5 minutes away.
Mountain View I City Compound.
Hyde Park New Cairo: 15 minutes away.
Suez Road.
It is also located directly on Ring Road.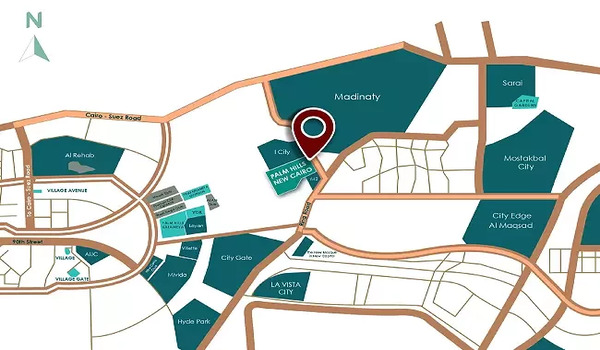 Design of Palm Hills New Cairo Compound
Some people feel confused when choosing a special place for life in New Cairo, but when visiting Palm Hills Compound Fifth Settlement, this confusion will disappear, and people will feel psychological comfort and relaxation, as all the details of the compound confirm that the choice was correct and that dreams come true in a place that contains all the elements of luxury and beauty, its units are modern designs, its services are distinctive.
Palm Hills Compound has a very modern design because it was built using the E-Compound system, which combines sophistication and luxury.
The idea of sufficiency goes beyond providing a place to live, as it provides its residents with an integrated complex of facilities and services that achieve the luxury and comfort they dream of.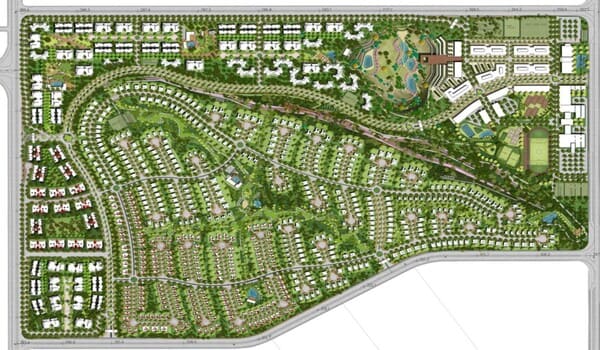 Spaces within the Palm Hills New Cairo Compound
Palm Hills Compound was established on a spacious area and the ability to accommodate all services, with an area of about 500 acres, therefore, the division was fair and smart, as 400 acres of this area were allocated entirely for buildings and residential facilities, with allocating 82% of it to green spaces.
The remaining 100 acres are dedicated to services, knowing that the majority of the residential units in Palm Hills New Cairo are private and standalone villas, accounting for approximately 80% of the total number of units, and the remaining units are apartments, bringing the total number of project units to 159. All residential units have been designed in accordance with the most recent modern international designs.
Apartment spaces start from 150 square meters as a minimum.
The Villas' spaces start from 300 square meters as a minimum.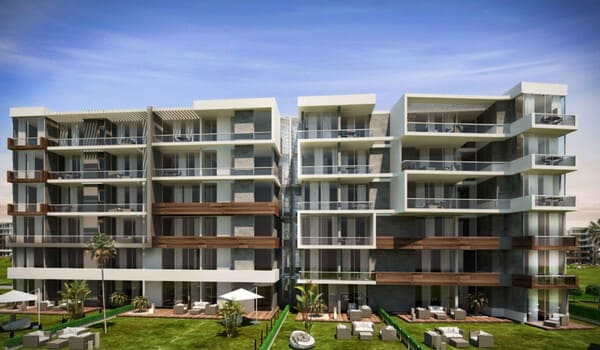 Services and features of Palm Hills New Cairo
Palm Hills Fifth Settlement Compound provides all residents with modern homes of various sizes overlooking vast green spaces, as well as many basic and recreational services, and these services are as follows:
A Golf course to enjoy this wonderful sport at any time, especially with its proximity to various residential units.
Club House, designed in an integrated modern way to provide a distinctive entertainment atmosphere for its visitors.
Medical Center provides integrated health care to its visitors, and thus they will not have to go outside the compound.
5-star Hotel offers services, designed in an integrated manner that suits the guests.
Security personnel at the Palm Hills gates and various entrances and exits.
Open spaces for the residents to enjoy exercise and contemplate the charming nature.
Water bodies and artificial lakes occupy a large area of the project, and there are dancing fountains of great beauty.
International schools and nurseries are available, which makes it easy for students residing in it to reach them.
Kids area.
A wide commercial area that includes huge shopping centers.
Special paths for safe walking, running, and cycling are established away from the road for cars to avoid accidents.
A fully-equipped gym and a spa equipped in a modern way, so residents will not need to go out.
It has safe private garages to accommodate large number of the cars.
Well-known restaurants and cafes that are distinguished by the elegance of the service provided in them.
There are special areas to enjoy organizing barbecues with family and friends.
High-end surveillance cameras have been distributed throughout Palm Hills compound.
There is a large and distinguished group of swimming pools, with sizes suitable for adults and children.
The project is environmentally friendly, as it has all services, including solar panels to reduce electricity consumption.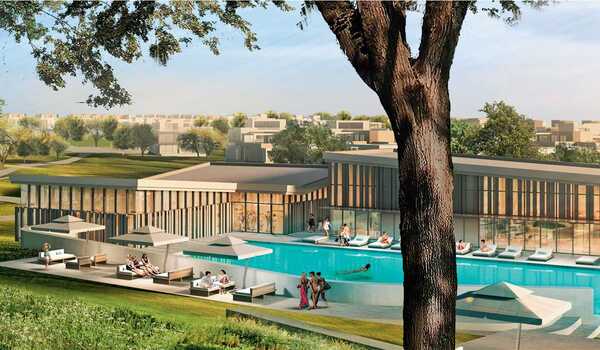 Prices and payment systems
You will not have to pay huge sums to be able to realize your dream of owning a unit within the Palm Hills New Cairo Compound, despite the multiplicity of its services, its price is competitive and satisfy customers.
You should keep in mind that the total unit price increases and decreases according to its area as well, not just its type, thus you have a great chance of finding a unit at a price that suits your financial capabilities.
The square meters starts from 39,000 Egyptian Pounds.
Payment systems of the units
10% down payment of the unit total amount, a second payment of 5% upon contracting, and the rest of the amount are to be paid in installments over 7 years.
20% down payment of the unit total amount, and the rest of the amount is to be paid in equal installments over 8 years.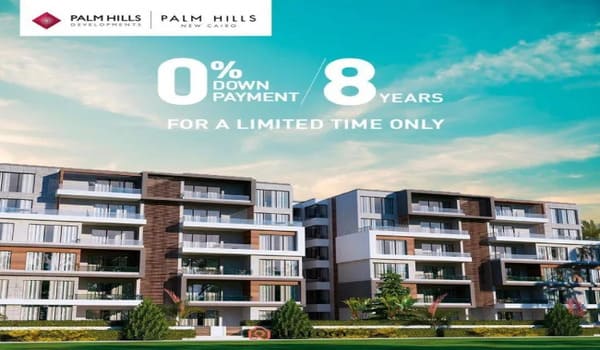 The Owner Company and its previous projects
The record of Palm Hills Development Company, the owner of the Palm Hills New Cairo project, is full of many successes and countless achievements that made it come to the top of the list of the most important real estate companies locally and regionally, since its inception in 2005.
It strengthened its position within the real estate market in Egypt until it became one of the largest companies operating in it, by launching many residential projects and luxurious tourist villages in Egypt.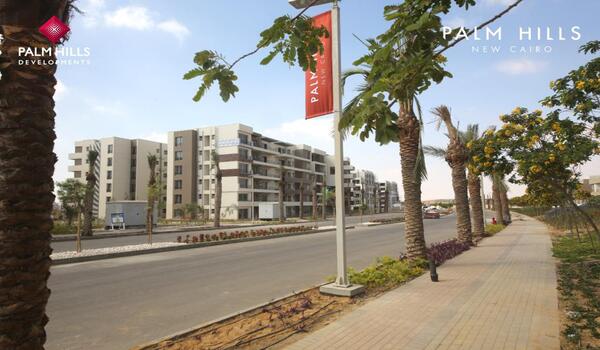 Previous projects of Palm Hills Company
Hacienda Bay.
Golf Central Mall Palm Hills 6 October.
Badya 6th of October City.
The Crown Palm Hills.
Palm Hills New Alamein.
Lake Yard North Coast.
Village Gardens.
Hacienda White.
Palm Parks 6th

For inquiries and reservations
If you are looking for real estate either inside or outside Egypt, La Costa real estate platform is your main destination to give you whole information about all real estate projects and it is also your easiest way to reach what you want, whether your dream home or your new project in the finest areas with the best prices.