North Edge Towers
In light of the country's current global economic inflation, investing in real estate has become the finest strategy to maintain the value of money. As a result, we present to you North Edge Towers, the best tourist investment project on the North Coast, which was distinguished by its modern designs that mimic the tall Dubai towers, but with a wonderful view of the Mediterranean Sea, and also includes all types of units that are equipped with all basic and luxurious services to suit all the needs of customers and investors.
North Edge Towers
Details of North Edge New Alamein
| | |
| --- | --- |
| Name of the project | North Edge Towers. |
| Location | New Alamein City. |
| Total Area | 50 acres. |
| Types of the units | Administrative, commercial, residential. |
| The owner company | City Edge Real Estate Company. |
Location of North Edge Towers
City Edge Real Estate Company recognizes the importance of choosing a strategic geographical location for any coastal project in attracting the attention of investors, tourists and customers. Therefore, it chose the 21st kilometer of Alexandria-Marsa Matrouh Road to be the location of its new project, which is North Edge Towers, specifically on the administrative borders of Marsa Matrouh.
The project also enjoys a wonderful direct view of the North Coast with a length of 48 km, in addition to its proximity to many important roads and projects in New Alamein City, which has already made the project the focus of attention of many investors.
Places near North Edge New Alamien
North Edge Project is located near Burj Al Arab, about only 89 km.
It is also a few minutes away from Marina El Alamein.
In addition to its proximity to the industrial area in the port of Hamra.
Especially, it is 54 km away from El Alamein International Airport.
It also comes near the El Alamein Military Museum.
In addition to its proximity to Wadi El-Natrun Road.
It is also located close to the international coastal road.
In addition to being close to the Petroleum Road and El Alamein Road.
Cairo is located 261 km away from North Edge Towers.
Alexandria is approximately 107 kilometers from North Edge New Alamein.
Furthermore, Marsa Matruh is around 187 kilometers from North Edge Project.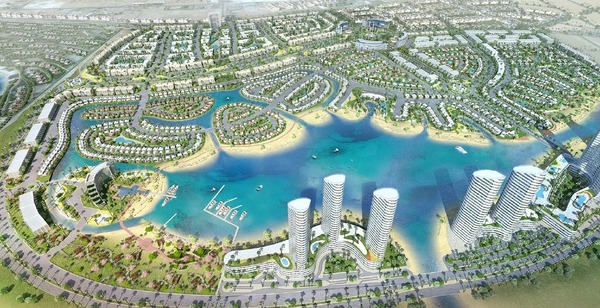 Design of North Edge Towers Project
The North Edge Towers project is considered a distinctive architectural masterpiece in the field of real estate as a whole, as the project was designed in the Greek and Roman style, which simulates the design of the well-known Dubai city towers, by using the latest building methods that are resistant to climate factors, in addition to the use of double glass facades that insulates sound and harmful rays, and at the same time allowing customers to enjoy the wonderful views of the Mediterranean Sea.
As City Edge Real Estate Company sought help from a number of the most important real estate development companies in Egypt, to show the North Edge New Alamein project in this eye-catching luxurious way, the following are the most important of these companies:
Orascom company.
Arab Contractors Company.
Dorra company.
Redcon Corporation.
Hassan Allam Sons Company.
Siac Corporation.
North Edge Towers Al Alamein consists of 15 huge towers, each tower consists of 40 floors, and the total number of units in each North Edge tower is approximately 230 units.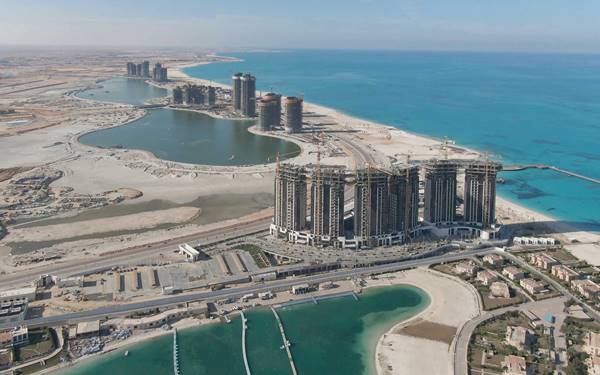 Spaces of North Edge Towers
The North Edge Towers project was built on a huge area of 50 acres, in order to provide all types of units within the North Edge Towers, with varying sizes starting from 90 square meters to suit all the different needs of customers, so that each customer feels that the unit he has chosen has been specially designed for him.
As the spaces of the units vary as follows:
Chalet units range from 183 square meters up to 351 square meters.
While the spaces of office and clinic units start from 90 square meters.
A two-room unit spaces range between 115 and 171 square meters.
Unit contains 3 rooms, its spaces starting from 181 square meters.
A unit containing 4 rooms, ranging in space between 351 and 375 square meters.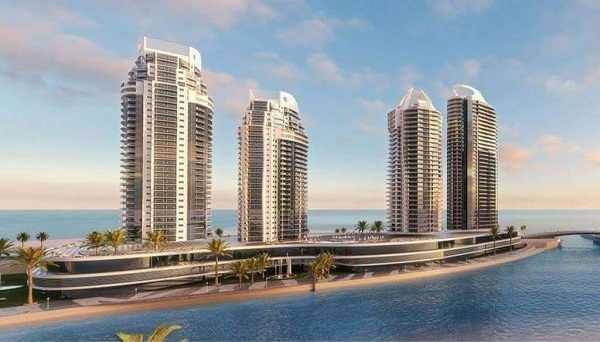 Services within North Edge New Alamein
City Edge Company took into account providing all basic services for satisfying all needs of customers, as well as offering all exceptional entertainment services to achieve the maximum comfort and enjoyment for residents.
The following are the most important of these services:
In the middle of each tower of the project, there is an entire floor dedicated to services.
There are large garages to accommodate a large number of cars.
You will also find a health and sports club, designed at the highest level.
There are swimming pools of various size to suit all ages.
Providing a cutting-edge gym within the project.
In addition to the presence of a number of artificial lakes.
A large supermarket and pharmacy to satisfy all daily need.
As well as providing a huge commercial area, containing all local and international brands.
A laundry and large pantries are also provided within North Edge Towers.
Tracks for jogging, walking and running, away from cars.
High quality internet service is provided within all units.
Emergency exits.
Fire fighting devices.
There are panoramic elevator between all floors for easy movement.
Kids area.
There is a busbar system to increase safety inside the elevators.
Advanced garbage collection systems.
There is an  international medical center that includes all medical equipment.
An international conference center equipped at a high level to hold conferences.
Cinemas with large Full HD screens.
Inside Edge City Towers, there are restaurants and cafes that designed at the highest level.
There are strict security and guarding services at the entry and exit from the units.
There is also a number of high-end surveillance cameras throughout the towers.
In addition to an opera house and a cultural center.
A large library.
There is a 14 km long tourist walk.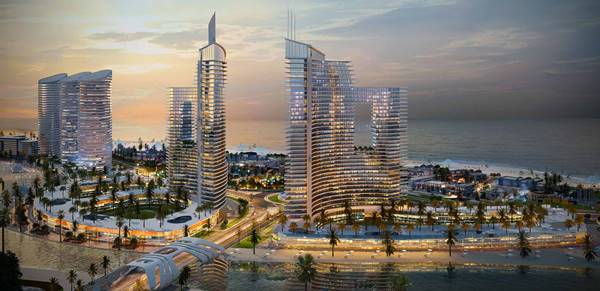 Prices and payment systems
The company that owns North Edge New Alamein Towers has offered the best suitable prices with easy payment systems, as it is an integrated project in which you will find everything you dream of sophistication, luxury, comfort and relaxation.
Prices of units within North Edge Towers start from 6.9 million pounds, provided with flexible payment systems of up to several years, in addition to that all units overlook the most beautiful view of beaches, lakes, and wonderful green spaces.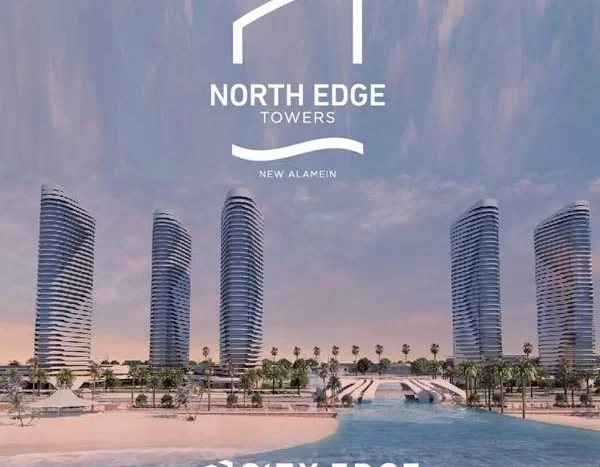 Payment system of the units
Paying a 5% down-payment and the rest of the price is to be paid in installments over 7 years.
All the units will be delivered fully finished, super lux.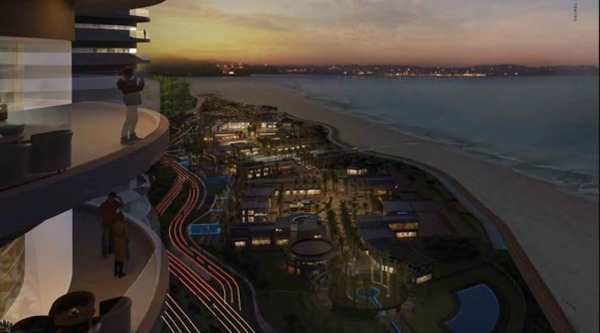 Features of investing in North Edge Towers Project
One of the most prominent features of the project is its location on the North Coast, which is the first destination for many investors and tourists.
North Edge Towers Project is considered an integrated city and not just a real estate project in terms of services and designs.
All project units enjoy wonderful views of artificial lakes and green spaces, with a direct view of the Mediterranean Sea.
The owner company has provided all services and facilities within its project to satisfy all different needs.
North Edge prices are among the most important features available in the project, compared to the number of its services and facilities.
Furthermore, the project provided all types of units, allowing any investor to obtain his dream unit within New Alamein.
So, North Edge Project is considered a golden opportunity for everyone who looking for luxurious modern life, away from the hustle and bundle of big cities.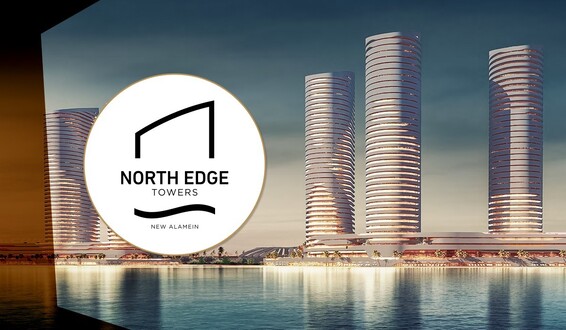 Disadvantages of North Edge New Alamein Project
There are no flaws to the North Edge Towers project, as City Edge Company has extracted its long experience in the field of real estate and put it into this massive project, making it one of its most successful projects on the North Coast.
The owner company and its previous projects
City Edge Real Estate Company is a leading company, established in 2007, and since its inception, it has been working on implementing huge real estate projects with a new concept, which caused a qualitative boom in the Egyptian real estate market, making it the focus of attention of many investors and tourists.
It was established in partnership between a number of government institutions, and therefore the company is considered one of the strongest companies in the real estate arena, and the company is as a result of the cooperation of the following institutions:
The New Urban Communities Authority, which owns 60% of the company.
Housing and Development Bank, which owns 38% of the company's value.
The Holding Company for Investment and Development, which owns 2% of the company.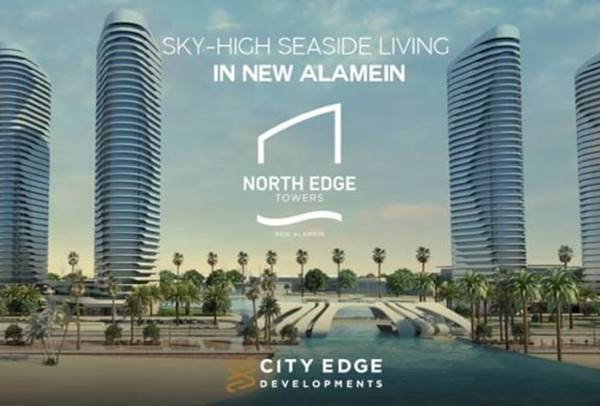 Previous projects of City Edge Company
Zahya New Mansoura City.
Baroque Compound New Capital.
Etapa project in Sheikh Zayed.
The Gate Towers New Alamein.
Al Maqsad Residence Compound in the Administrative Capital
Mazarine New Alamein Compound.
For inquiries and reservations
If you are looking for real estate either inside or outside Egypt, La Costa real estate platform is your main destination to give you whole information about all real estate projects and it is also your easiest way to reach what you want, whether your dream home or your new project in the finest areas with the best prices.