Palm Hills 6 October Compound
Palm Hills 6 October Compound is an architectural masterpiece in the heart of the Sheikh Zayed area, as it enjoys luxury, sophistication, and modern designs that were inspired by the most important residential projects in the world.
Palm Hills 6 October Compound
Details of Palm Hills Sheikh Zayed Compound
| | |
| --- | --- |
| Name of the project | Palm Hills 6 October Compound. |
| Location | in the heart of October City and Sheikh Zayed. |
| Total Area | 494 acres. |
| Types of the units | Apartments, villas. |
| The owner company | Palm Hills Developments Company. |
Location of Palm Hills 6 October Compound
The Palm Hills Compound location came to increase the value of the project, as the geographical location of any residential compound is the first feature that customers search for, as it is located in the heart of October City and Sheikh Zayed, and it is distinguished by its proximity to the Cairo-Alexandria Desert Road, the 26th of July axis, and Al-Wahat Road.
Places near Palm Hills 6 October Compound
Al Jazira Sports Club is 4 minutes away from the compound.
Hyper one is only 13 minutes away from Palm Hills October Compound.
Utopia October Compound.
Golf Extension Compound.
New Giza University.
20 minutes to Nile University.
21 minutes to the Mall of Arabia.
18 minutes to reach the Mall of Egypt.
Palm Hills October Compound is 4.6 Km from Giza Security Directorate.
New Giza City is about 2.5 Km away.
Movenpick Hotel.
The Media Production City.
Wadi Degla Club October.
20 minutes to Misr University.
The International Choueifat Schools.
26th of July axis, 11 minutes from Cairo-Alexandria Desert Road.
16 minutes to reach Dandy Mall on Cairo- Alexandria Road.
37 minutes to reach Sphinx International Airport.
Less than 22 minutes to reach Dabaa Axis Road, which facilitates access to the North Coast and Marsa Matrouh City.
Design of Palm Hills 6 October Compound
Palm Hills Compound was designed on the E-Compound system, as this design provides all the various services and facilities, and this system achieves a kind of luxury for customers, as the developer company competes with major international real estate companies, provides the same services to customers and works to provide an exceptional atmosphere for an integrated living experience.
The Palm Hills Compound is environmentally friendly, as all its units operate on a solar energy system using the principles of sustainability, which provides spacious living spaces and stunning views of the surrounding areas of all units of the compound.
The owner company added its touch to designing the Palm Hills October Compound and producing it with the best architectural and engineering forms, in cooperation with a large group of skilled designers and engineers from around the world, and also using the latest tools and technologies in implementation.
All residential units were designed in large areas in a modern manner, and Palm Hills Sheikh Zayed is characterized by the availability of a large number of services and facilities that distinguish it from others and provide comfort and prosperity for customers.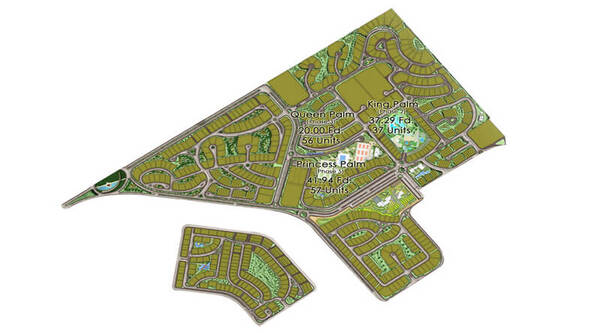 Spaces within Palm Hills October Compound
The space of Palm Hills 6 October Compound is one of the most important features of the project, as it extends over an area of 494 acres, divided into 40% of the compound space for green spaces, and the rest of the space is 60% for buildings and facilities, and the residential units were distributed in different parts, ensuring a sense of comfort and tranquility.
Apartment space starts from 150 up to 250 square meters.
Villa space starts from 300 square meters.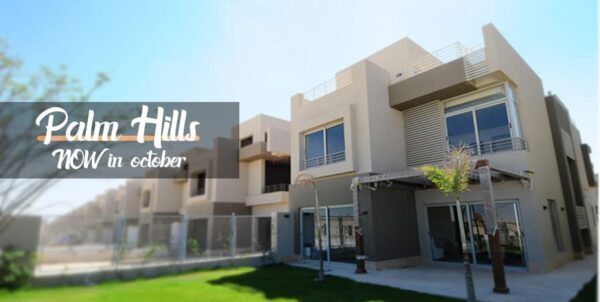 Service and features of Palm Hills 6 October Compound
The compound is characterized by the existence of an excellent system, as it was built with high efficiency in terms of design and abundance of various services and facilities while providing wide green spaces for enjoying leisure time.
The compound applies the environmentally friendly system of relying on the sun to supply all units with energy.
There is a luxury hotel belonging to the 5-star category.
The apartments are characterized by spacious areas, in addition to having attractive views of the landscapes.
Swimming pools of various designs, types, and sizes for children and adults.
The compound includes a wide recreational area with a number of shops, restaurants, and cafes, which are unique in providing high-end services that satisfy all the residents of the compound.
Tracks for walking, running, and cycling.
A large children's entertainment area equipped with many entertainment facilities, and fully secured.
A very luxurious clubhouse.
Security service at the gates.
Security teams spread throughout the compound.
Surveillance cameras that operate around the clock.
A social and health club at the highest level, ensuring the provision of the best recreational services.
A gym equipped with the best games and sports equipment to satisfy all bodybuilding enthusiasts.
A golf resort.
Palm Hills Compound contains a number of artificial fountains, and their innovative designs were chosen by the company that owns and implements this huge project.
Establishing garages on a large underground area, and these garages are equipped with all means of safety and protection.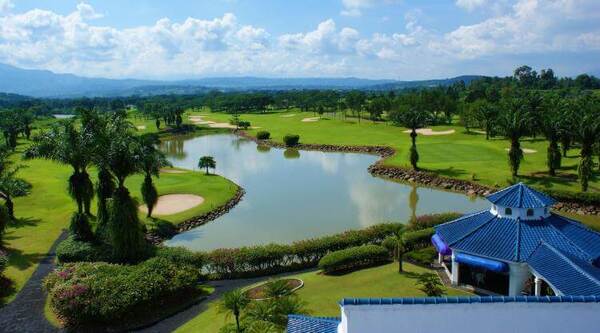 Prices and payment systems
Within the Palm Hills 6 October Compound, there are many residential units that are characterized by sophistication, modernity, and luxury, and despite that, the prices of the units are reasonable and suitable for a large segment of customers.
Apartment price starts from 4,000,000 Egyptian Pounds.
Villa price starts from 10,000,000 Egyptian Pounds.
Payment systems:
10% down payment, and the rest of the amount is to be paid in installments over 7 years.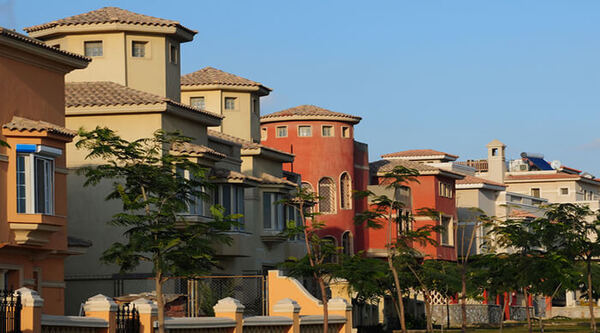 The disadvantages of Palm Hills 6 October Compound
In view of the set of features, characteristics, and services offered by the Palm Hills Compound, it can be said that it is an ideal residential community, but the fact that there are no small space units, some people may see it as a defect.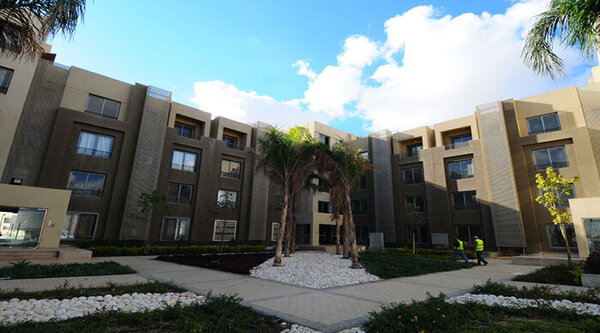 The owner company and its previous projects
Palm Hills 6 October project is among the bright signs in the record of achievements and huge residential projects presented by Palm Hills Developments Company. One of the joint stock companies in fruitful cooperation with Al-Mansour and Al-Maghrabi Company, which was established in 2005, and this company is still a leader in its field, and the evidence for that is that it was listed on the Egyptian Stock Exchange and the London Stock Exchange.
Previous projects of Palm Hills Developments Company
Capital Gardens New Cairo.
Palm Hills Alexandria.
Hacienda Bay North Coast.
Badya Palm Hills 6 October.
Palm Parks Compound.
Woodville Compound.
The Crown Palm Hills.
For inquiries and reservations
If you are looking for real estate either inside or outside Egypt, La Costa real estate platform is your main destination to give you whole information about all real estate projects and it is also your easiest way to reach what you want, whether your dream home or your new project in the finest areas with the best prices.