Haptown Mostakbal City Compound
Haptown Mostakbal City Compound is a unique community located in the best modern smart cities. It is one of the projects of Hassan Allam Construction Company, and through it offers a new concept of modern life that is based on providing all meanings of comfort and luxury to residents, as they are surrounded by green spaces, service facilities, and means unparalleled entertainment.
Haptown Mostakbal City Compound
Details of Haptown Hassan Allam Compound
| | |
| --- | --- |
| Name of the project | Haptown Mostakbal City Compound. |
| Location | in the heart of Mostakbal City. |
| Total Area | 250 acres. |
| Types of the units | Apartments, twin house, townhouse, duplex, villas. |
| The owner company | Hassan Allam Company. |
Location of Haptown Mostakbal City Compound
Haptown Compound has a strategic location that corresponds with the modern concept of the lifestyle that the company wants to achieve for the residents, as the project is located in the heart of New Mostakbal City, one of the most prestigious residential areas in New Cairo, through which the difficult equation of being in a district is achieved, provides maximum tranquility and privacy, while being close to vital landmarks.
Places near Compound Haptown Mostakbal City
Haptown Compound overlooks the axis of Mohamed Bin-Zayed.
Along the New Cairo Road.
Cairo-Suez Road.
The compound is 5 minutes away from the New Administrative Capital.
90th
Heliopolis is about 10 minutes away.
Mivida Compound New Cairo.
The American University.
Cairo-Sokhna Road.
Nasr City is about 10 minutes away.
Al-Rehab City is 20 minutes away.
Design of Haptown Mostakbal City Compound
Hassan Allam Construction Company designed Haptown Mostakbal City Compound to suit customers with good taste, so it relied on the best consultants and architects in order to design the project according to the finest luxurious architectural designs, and it was brilliantly able to achieve harmony between the units in exquisite harmony, both at the level of spaces, green landscapes, and the design of the units.
The developer company is always keen to provide the most beautiful and latest designs for its projects, and in the implementation of this edifice it sought the assistance of the largest companies specialized in designing residential apartments, which is CallisonRTKL Company, and it also relied on Alchemy Company to prepare the design of the villas.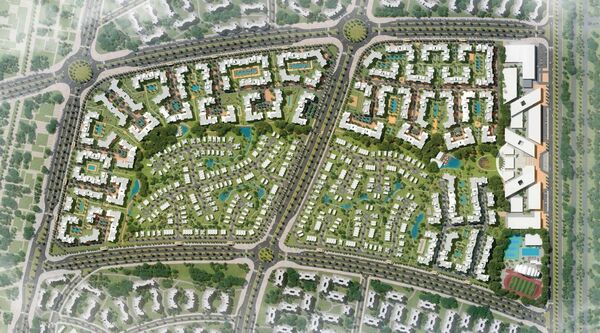 Spaces within Haptown Mostakbal City Compound
The total space in the Haptown project is about 250 acres, Green spaces, and landscapes cover a large percentage of the compound, while the rest of the Haptown compound is allocated to buildings, as it offers a variety of apartments, duplexes, penthouses, townhouses, and standalone villas.
Haptown Hassan Allam project is characterized by the multiplicity of types and sizes of units in it, to suit the different needs and tastes of customers.
Studio space is 93 square meters.
Apartment space starts from 99 up to 225 square meters.
Duplex space starts from 198 up to 348 square meters.
Townhouse space starts from 218 square meters.
Twin House space starts from 306 square meters.
Standalone villa space starts from 248 square meters.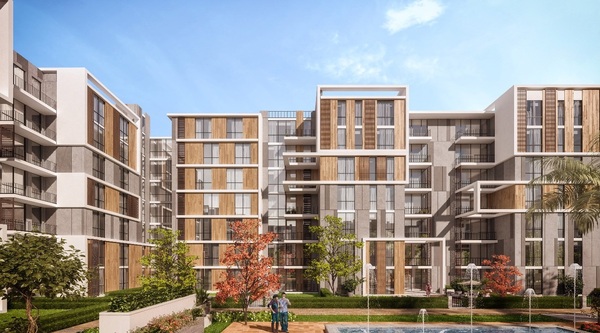 Services and features of Haptown Mostakbal City Compound
Green spaces and landscapes are available in the Haptown Compound, which gives the units distinctive views all the time.
Security and guarding services continue to work in the compound 24 hours a day, in order to spread comfort and tranquility within the project.
Maintenance and cleaning services are available 7-days a week.
Pharmacies that operate throughout the day.
Haptown Compound includes restaurants and cafes where international food and drinks are served.
Recreational areas built on large areas for children with the highest levels of comfort and safety.
Large sports fields with modern equipment to practice a large number of sports.
Haptown Mostakbal City includes gym that are equipped to the highest standard.
Defense, protection, and firefighting equipment are available with the latest international technologies within Haptown Compound.
A number of artificial lakes that add a special charm to the place.
Tracks for jogging and cycling near all units.
2 club house to provide fun and happiness for all residents.
There are swimming pools of various sizes and shapes to suit adult and children.
Surveillance cameras in all corners of Haptown Compound to increase the safety factor further.
There are a huge commercial complex and mall that includes stores that offers the most famous international brands.
Swimming pools for standalone villas.
A huge social club with a large number of sports recreational activities.
Green spaces occupy a large part of the site, so that the residents can enjoy clean air and healthy environment.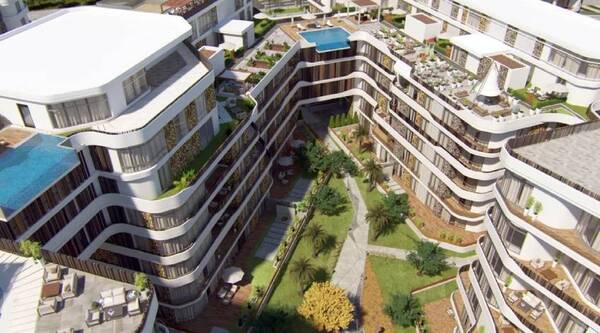 Prices and payment systems
The developer Company was keen to provide housing units at reasonable prices for all customers within Haptown Mostakbal City Compound, in accordance with their financial capabilities, whether those with large or small budgets.
The price per meter of apartments starts from 12,000 Egyptian Pounds.
The price per meter of villas starts from 14,000 Egyptian pounds.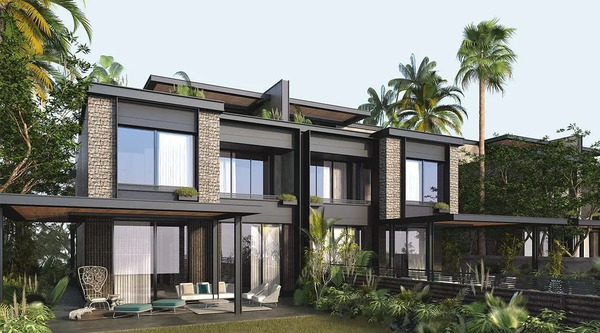 Payment systems:
5% down payment + 10% upon receipt, and the rest of the amount in installments over 8 years.
10% down payment, and the rest of the amount in equal installments over 8 years.
5% down payment and the rest of the amount is to be paid in installments over 9 years.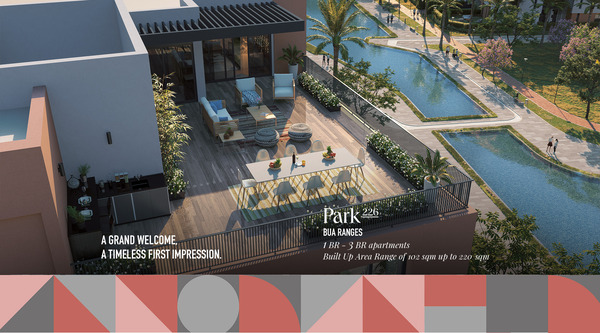 The disadvantages of Haptown Mostakbal City Compound
Haptown Compound, the project that Hassan Allam Company recently launched, is a masterpiece in Mostakbal City, and it is considered one of the integrated services projects that contain the future life that you wish for your family. The only defect is that there are not many residential units subject to immediate delivery, which the company is working to address by accelerating construction work within the housing units to deliver them to their owner before the specified date.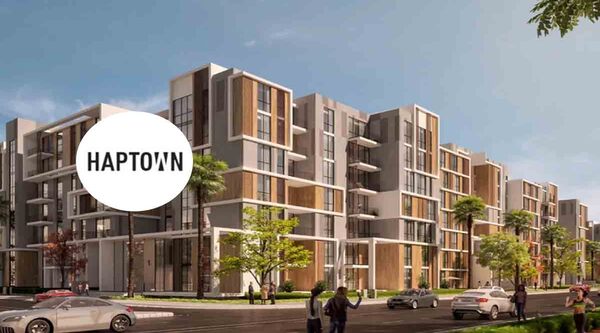 The owner company and its previous projects
Hassan Allam Real Estate Development Company, Hassan Allam Construction, is considered one of the ancient entities, as the company was established starting in 1936, meaning that it has been working in the real estate field for about 85 years, during which it succeeded in forming a track record of great achievements inside and outside Egypt, and during those years it managed to present all unique concepts, and being among the best real estate companies in the Middle East.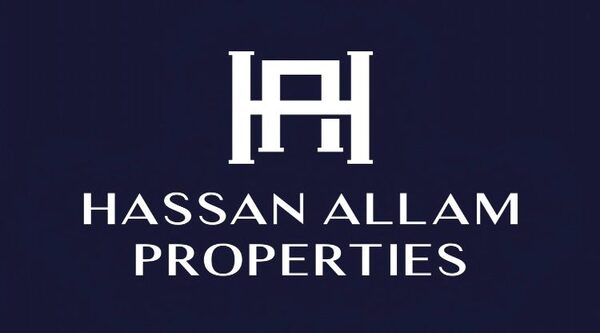 Previous projects of Hassan Allam Company
Swan Lake Residence New Cairo.
Jaz Little Venice Golf.
The Phoenix New Cairo.
El Shorouk Springs.
Swan Lake Katameya.
Park View Katameya.
Little Venice Village Sokhna.
For inquiries and reservations
If you are looking for real estate either inside or outside Egypt, La Costa real estate platform is your main destination to give you whole information about all real estate projects and it is also your easiest way to reach what you want, whether your dream home or your new project in the finest areas with the best prices.