New Mostakbal City
If you are looking for a place for luxury living that you and your family dream of while also being close to your work and your children's schools, then the New Mostakbal City is the ideal place for you, as it is strategically located close to Greater Cairo and the neighboring vital areas, it is also characterized by the use of all modern technological means in its residential complexes, in addition to their luxurious designs and services, providing the life you desire.
New Mostakbal City
Location of New Mostakbal City
New Mostakbal City is located on the Cairo-Ismailia Road, specifically at the 35th kilometer, furthermore, the city is also distinguished by its presence in front of the "Ahmed Orabi" Association for the reclamation of agricultural lands, making it a link between New Cairo and the rest of the new cities in Greater Cairo.
Places near El Mostakbal City
Madinaty is only 20 minutes away from Mostakbal City.
Heliopolis is only 25 minutes away by car.
Al-Shorouk City is considered one of the closest cities to Mostakbal City, about 10 minutes away.
The city is also characterized by having two main gates, one of which is located on the Cairo-Ismailia Desert Road, and the other road is located on Al-Shorouk City on Mubarak Road.
The city also enjoys its proximity to the Obour Market, as it is 5 km away.
Means of transportation in Mostakbal City
There are various means of transportation within the Mostakbal City, where there are buses of the Public Transport Authority that move every hour from the city to the Hijaz Square.
There are also buses to transport to the tenth of Ramadan stop, in addition to the spread of public transportation to transport the city's residents between its neighborhoods and streets.
The planning of The Future City
Mostakbal City extends over an area of 11,000 acres, and the city is scheduled to accommodate more than a million and a quarter people.
50% of the city's total area has been allocated to green spaces, artificial lakes, and natural landscapes, making it the most beautiful city and most suitable for enjoying fresh air in an atmosphere of calm and relaxation.
The City is divided into two main sectors, Sector T and Sector U, and it has two main gates, one on Ismailia Desert Road, and the other on Mubarak, Al Shorouk and Carrefour Roads.
Division of the stages of El-Mostakbal City
The first phase: it was established on an area of 1,490 acres, and includes a large number of basic and recreational facilities and services, as well as a variety of housing units.
The second phase: It is considered one of the most important phases of Mostakbal City, which was established on an area of more than 1,700 acres, includuing a large number of services, commercial malls, restaurants, cafes, and luxury hotels.
Third phase: It is distinguished by unique and modern decorations and designs, which were made by the largest architectural specialists, and it was built on an area of 1655 acres of the total area.
Phase 4: This phase was built on an area of 2034 acres, and is characterized by the presence of all facilities, services, and commercial markets, in addition to all security and guarding factors.
The fifth phase: It is considered the largest of the new stages of the future, as it occupies an area of 3057 acres.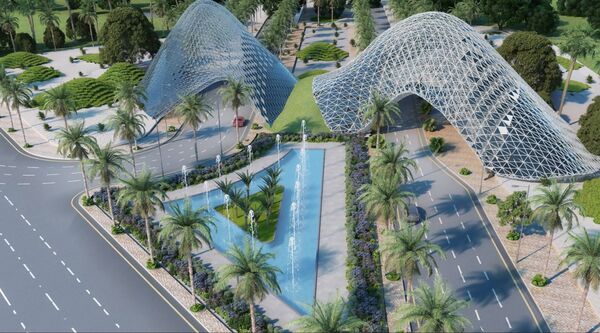 Services of New Mostakbal City
Number of cafes and restaurants, designed at the highest.
There are commercial malls for shopping lovers, the most important of which is the Sun Mostakbal Mall.
Cinema, equipped with full HD screens to enjoy watching new movies.
There is a large games city.
Military schools, Armed Forces Sports Schools, January 25th School, and Al-Abtal Experimental Language School.
There are also many universities, such as the American University, the German University, and the University of the Future.
Providing a number of hospitals, medical centers and beauty clinics, equipped with latest devices.
24-hour security and guarding at a high level, equipped with modern surveillance cameras throughout El Mostakbal City.
Special crews for maintenance and breakdowns in all fields such as electricity, water, gas, and cleaning work.
The presence of governmental buildings, such as the City Board of Directors, the Emergency Council, and the Housing Fund.
Photography studios, laundries, kitchen and marble design stores, furniture stores, and others.
Central shower.
4 sports clubs to practice all kinds of sports such as football, tennis, and swimming.
There are special tracks for jogging, running, and cycling away from cars.
The presence of many residential complexes, designed at the highest level of modernity and luxury.
Features of living within Mostakbal City
New Mostakbal City enjoys a strategic location among vital areas and new cities.
The availability of external and internal transportation within the city, helping in moving easily from one area to another.
Providing a 24-hour security team at the entrances and exits of New Mostakbal City.
In addition to the spread of surveillance cameras everywhere within the city for more protection.
There are many residential compounds, containing all types of units in different sizes to suit the different needs of customers.
The spread of green spaces and wide scenic landscapes between the buildings, giving you a sense of privacy and relaxation.
Providing all services and facilities, whether basic or recreational, so you do not need outside the city for any reason.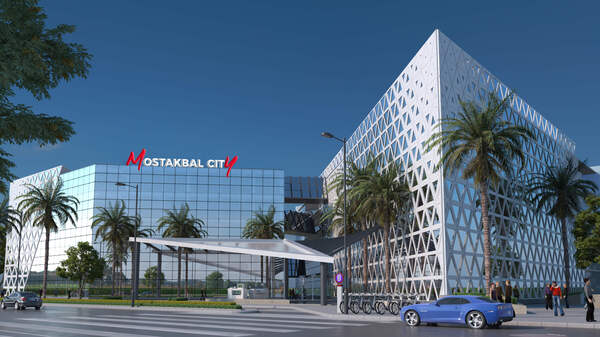 Disadvantages of New El-Mostakbal City
Mostakbal City is suitable for the aristocratic class and businessmen, due to the presence of high-level compounds in terms of designs, finishes, and services, so the price per square meter inside the city is considered high.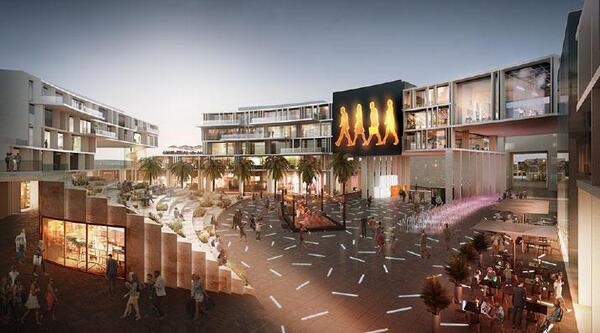 The most prominent compounds within The Future City

Bloomfields Compound.

Greens Compound.
Odyssey Sabbour Mostakbal City.
Youth housing project.
Green Square Mostakbal City.
Capital Gardens.
Sila Compound New Cairo.
Aria Sabbour Landmark Compound.
Housing requirements in the youth housing project
The Ministry of Housing has provided around 540 housing units for youth housing in Mostakbal City, with unit sizes ranging from 112 to 120 square meters.
There are several conditions that must be met by the person applying to book a housing unit, which are:
The age of the applicant to reserve the residential unit is not less than 21 years old.
An individual must not reserve more than one residential unit.
It is not permissible for the applicant to reserve a housing unit in the youth housing project and obtain another unit in Dar Misr Project.
A down payment of 50,000 thousand Egyptian pounds is paid from the total price of the housing unit.
20% of the total unit price is paid after receiving the booked unit.
The remaining total price is to be paid in installments over 5 years.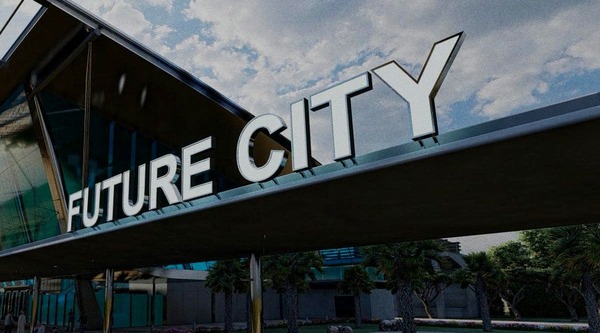 For inquiries and reservations
If you are looking for real estate either inside or outside Egypt, La Costa real estate platform is your main destination to give you whole information about all real estate projects and it is also your easiest way to reach what you want, whether your dream home or your new project in the finest areas with the best prices.