IL Bosco New Capital Compound
IL Bosco New Capital Compound is considered an architectural masterpiece and the jewel of Misr Italia's projects, as it is located in the heart of the administrative capital, admit the most important axes and projects. The project is also distinguished by its modern international designs and various units with spaces suitable for different activities, in addition to providing countless luxurious services, all of this at reasonable prices for a large group of society, which made the compound one of the most luxurious and sophisticated residential projects.
IL Bosco New Capital Compound
Details of IL Bosco Compound
| | |
| --- | --- |
| Name of the project | IL Bosco New Capital Compound. |
| Location | New Administrative Capital. |
| Total Area | 200 acres. |
| Types of the units | apartments, town houses, villas. |
| The owner company | Misr Italia Developments Company. |
Location of the IL Bosco New Capital Compound
The location of the IL Bosco New Administrative Capital Compound is distinguished by its geographical location between the most famous and beautiful areas and neighborhoods in New Cairo, it is a commercial and administrative residential compound located in the investors' area.
The location of the project which came in the seventh residential district, is among the most important features provided by the developer company because R7 is one of the best and finest areas of the New Administrative Capital, the most vibrant and saturated with services.
Places near IL Bosco New Capital Compound:
IL Bosco is located directly on the Bin-Zayed axis, which facilitates transportation to and from the compound.
The compound is very close to Al-Massa Hotel, and the Presidential Palace.
It is a few minutes away from the Opera House.
IL Bosco is located directly on the Green River.
It is located next to the Diplomatic Quarter, and the Fairgrounds.
The distance between the compound and New Cairo is about 10 minutes.
It is a short distance from the famous 90 street, and about 30 minutes away from Cairo International Airport.
Entrada New Capital.
Design of IL Bosco New Capital Compound
The design of IL Bosco New Capital was among the most important features that made the project a focus of attention for many clients and investors looking to buy upscale residential units in an integrated residential community.
The design of the compound is immersed in the fabric of natural life amidst green spaces that reflect the resident's sense of calm and comfort, which created a different ecosystem for the residents.
IL Bosco Compound was established on a very large area of about 200 acres, and the space includes multiple categories of residential units to suit all tastes and groups, as the compound provides 30% of apartments, and 70% of separated villas, and it also offers townhouses, all in a comprehensive city that offers all the service's needs. The project also offers a variety of residential units with exquisite interior decorations and large glass facades through which golden sunlight penetrates. The units are available in spaces that vary according to your taste and needs.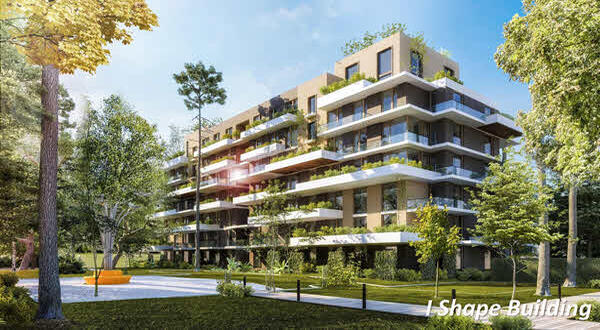 Spaces within the IL Bosco Administrative Capital
The compound was planned in a way that provides you with an integrated community on a vast area of 200 acres that includes apartments, penthouses, twin houses, townhouses, and standalone villas that satisfy all tastes.
The apartment space starts from 126 up to 194 square meters.
Penthouse space starts from 273 to 327 square meters.
Twin house space starts from 254 up to 290 square meters.
Townhouse space starts from 251 square meters.
The standalone villas' space starts from 382 up to 530 square meters.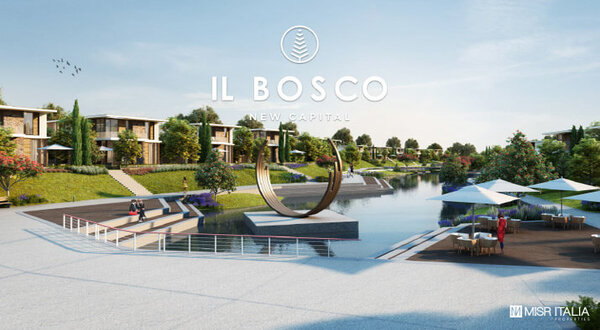 Services and features of IL Bosco New Capital Compound
IL Bosco New Capital, includes a group of wonderful water bodies that are beautifully integrated with green spaces.
The compound also includes sports clubs to practice all sports and maintain physical fitness.
High-quality HD surveillance cameras to monitor every place inside the compound, and achieve the highest level of security inside.
24-hour security and guarding service at the highest level.
IL Bosco compound contains a group of cinemas that offer the latest local and international films.
The landscape is very impressive with a wide range of green spaces.
A social club suitable for all family members and friends, to spend fun and entertaining family time.
Tracks for walking, jogging, and cycling.
A secure garage dedicated to organizing cars and not crowding them inside the compound.
The most important service of IL Bosco Compound, is that it offers the unique Vertical Forest Concept System.
A group of distinctive restaurants and cafes, serving delicious local and international dishes and drinks.
Dancing water fountains add beauty to the overall design of the compound.
Kids areas for children to entertain and develop skills.
The compound also contains a distinguished educational service, as it includes a group of international schools and nurseries.
Swimming pools of various sizes and depths, to suit all age groups.
A cultural center that presents a range of theatrical performances and distinctive cultural activities.
A huge mall with an area of 90,000 square meters that includes many luxury shops that provide people with high taste with everything they need with international brands.
Medical centers with all specialties, and a pharmacy with all kinds of medicines and treatment services available.
For those who like to keep fit, the compound has a gym equipped with the latest sports equipment.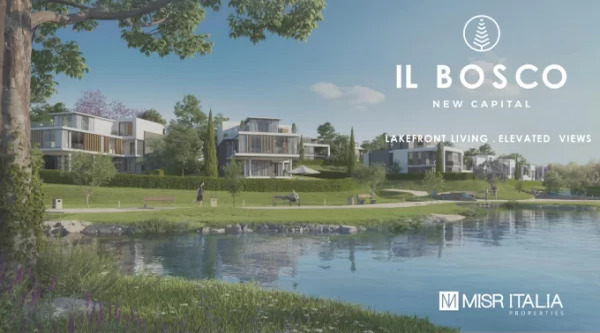 Prices and payment systems
The financial aspect of the project is one of the most important points that has received great attention from the developer company, and because it is keen to reach through its prices to more than one segment and all levels of customers, it has presented the project at the lowest prices in the real estate market for a unit in the New Administrative Capital.
Apartment price starts from 3,669,000 Egyptian Pounds.
Townhouse price starts from 9,242,000 Egyptian Pounds.
Twin house price starts from 14,226,000 Egyptian Pounds.
Standalone villas' price starts from 19,338,000 Egyptian Pounds.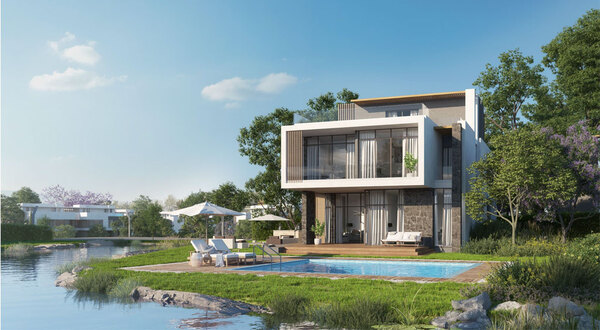 Payment Systems:
5% booking payment, 5% after 3 months, and the rest in installments over 8 years.
5% booking payment, 5% after 3 months, and the rest in installments over 9 years.
The disadvantages of IL Bosco New Capital Compound
IL Bosco Compound is one of the residential compounds that are devoid of any defects in the eyes of many people, due to the many features it carries that make seeing the defects in it very difficult, but if you look closely at the specifications of the project announced by the developer company, you will find that the compound contains only one drawback is the lack of a large number of housing units.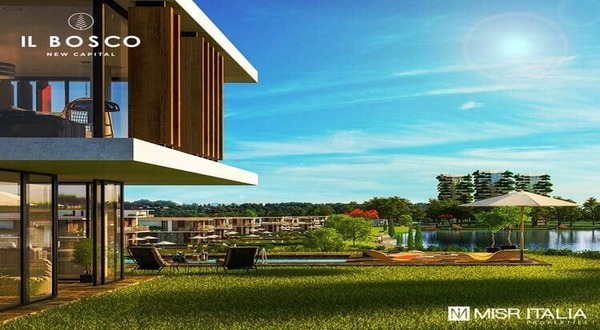 The owner company and its previous projects
Misr Italia Developments Company is one of the leading companies in the real estate market in the Middle East, The Company's projects were distinguished by distinction, sophistication, and modernity, and this appears clearly in the New Administrative Capital, New Cairo, and the North Coast in particular.
The company operates in five economic sectors (real estate, tourism, facilities management, furniture, and decoration).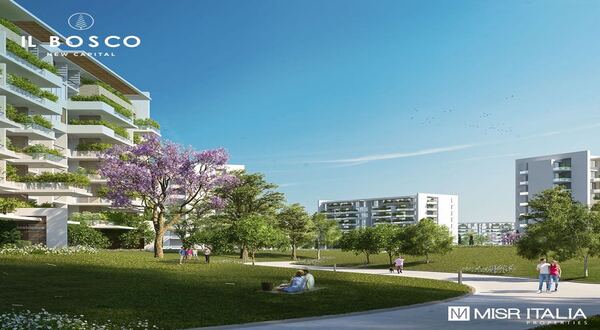 Previous projects of Misr Italia Company
Kai Sahel North Coast.
Sila Compound New Cairo.
Mousa Coast Ras Sudr.
La Nuova Vista New Cairo.
Vinci Mall New Capital.
Cairo Business Park.
For inquiries and reservations
If you are looking for real estate either inside or outside Egypt, La Costa real estate platform is your main destination to give you whole information about all real estate projects and it is also your easiest way to reach what you want, whether your dream home or your new project in the finest areas with the best prices.