District 5 New Cairo Compound
District 5 New Cairo Compound is the first residential compound that was implemented by Marakez Developments Company, and it is considered the jewel of the company's business thanks to its strategic location in the Fifth Settlement, next to the most famous landmarks and roads, as well as providing units designed at the highest level of modernity and equipped with all services and facilities to enjoy a unique living experience, at the lowest prices and an installment system that extends up to several years without any interest.
District Five Compound New Cairo
Details of District 5 Marakez Compound
| | |
| --- | --- |
| Name of the project | District 5 New Cairo Compound. |
| Location | on Cairo-Ismailia Road. |
| Total Area | 200 acres. |
| Types of the units | apartments, villas, and townhouses. |
| The owner company | Marakez Developments Company. |
Location of District 5 New Cairo
Marakez Company has carefully selected an exceptional location for its project, Compound District 5 on Cairo-Ismailia Road between New Cairo and Nasr City, so that it is distinguished by tranquillity and calm while also being close to many vital roads and areas, making it a major destination for investors and clients.
Places near Compound District 5 New Cairo
The compound is located only 5 minutes away from the German University and the American University.
It is also comes near Wadi Degla Club and Concorde Plaza Mall.
13 minutes separates Maadi neighborhood from District 5 Compound.
Cairo International Airport is 20 minutes away from District Five Compound.
30 minutes away from Heliopolis.
It takes only 45 minutes away from Ain Sokhna.
District 5 New Cairo adjoins prominent compounds, such as Palm Hills New Cairo and Taj City Compound.
Compound District 5 New Cairo is also adjacent to Mohamed Naguib Bridge.
90th Street is only 7 minutes away from the compound.
Design of District 5 New Caro Compound
Marakez Company has assigned the most famous architects and engineers in designing District 5 New Cairo Compound to appear in this luxurious modern way. Furthermore, the compound was cleverly divided into various units between apartments, villas, and townhouses amid mega-captivating green spaces and integrated services to fulfill its residents' different needs.
Space of the District Five Marakez Compound
District 5 Marakez Compound extends on a large area of 200 acres to be an integrated mixed- use compound, as the owner company focused on recreational services rather than buildings by allocating 82.4% of the total area for multiple services and wonderful green spaces. Therefore, all units within the compound overlook water bodies and charming landscapes.
The spaces of units within District 5 Compound vary as follows:
Apartments range in size from 74 to 215 m2.
Villas and Townhouses spaces start from 258 up to 600 m2.
While Court Homes' areas start from 311 m2 in District Five Compound.
Features and services of District 5 Fifth Settlement
As usual, Marakez Company has succeeded in providing all basic and entertainment services within District 5 Compound, and these features and services are listed below to ensure that every resident inside this project finds the means of enjoyment that he or she desires in one place:
Distribution of stunning green spaces and artificial lakes throughout the compound.
Special tracks for jogging, cycling, and walking far away cars.
A large commercial mall with international brands within District 5 Marakez Compound for shopping lovers.
A luxurious spa, jacuzzi, and sauna, equipped at the highest international level.
Within District 5 Compound, there is a gym, provided with high-end equipment and the best fitness trainers.
A number of swimming pools of different shapes to suit all ages.
A private park is allocated for dog walks within District 5 Fifth Settlement project.
A large mosque, designed at the highest level.
In District 5 Marakez Compound, there is a kids' area for children to have enjoyment times.
A tennis court and a barbecue area for enjoying quality time with friends.
Club House.
A health club.
A number of sports playgrounds, allow the residents to practice all their favorite sports.
The compound contains a number of banks and companies.
A hypermarket to provide all daily needs.
District 5 New Cairo Compound contains several modern restaurants and cafes, serving all types of food and beverages.
There is a large garage for every building within Compound District 5 New Cairo.
The compound is fully secured by a 24-hour strict security team standing around the clock and surveillance cameras to monitor all movements.
Prices and payment systems
Marakez Real Estate Company has provided affordable prices for all units within District 5 Fifth Settlement Compound with comfortable payment systems of up to several years, allowing many people to live a luxurious life within the best compound in New Cairo.
The prices within the compound vary as follows:
District 5 Prices per meter starts from 13.266 EGP.
The prices of apartments start from 1,990,000 EGP up to 2.852.190 EGP.
While the prices of villas and townhouses start from 3,422,628 EGP up to 7.959.600 EGP.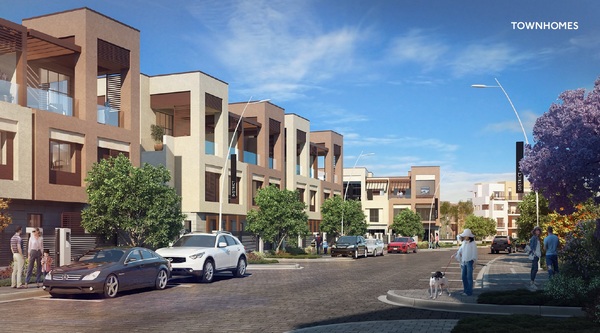 Payment system of District 5 Compound
Paying a 10% down payment, and the rest of the total amount is to be paid in equal installments up to 7 years.
All units will be delivered semi-finished, allowing clients to select their suitable finishes.
The customer receives the residential unit within 3 years from the date of contracting.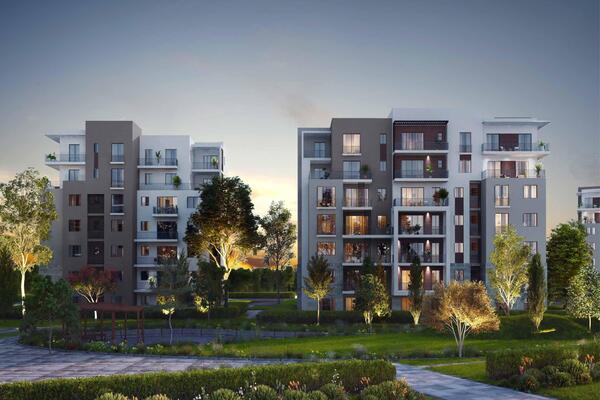 Disadvantages of District 5 New Cairo Compound
Some believe that the only defect within Compound District 5 New Cairo is that all units are delivered semi-finished, so Marakez Company provided also a complete finishing system according to the needs and tastes of each customer.
The owner company and its previous projects
Marakez Developments Company is considered one of the leading companies in the real estate market, as it was founded in 1990 in Saudi Arabia by the Fawaz Al Hokair Group, where it has built several huge projects.
Marakez headed to Egypt in 2010 to oversee the construction of the Mall of Arabia. In 2015, the company grew to develop its own staff of professional employees, engineers, and architects.
District 5 Compound is Marakez Real Estate Development's first residential project in Egypt, and it put all its great experience into it to appear as an integrated, closed community full of features.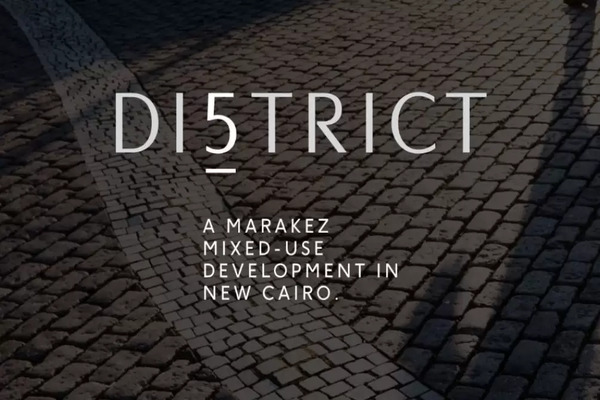 Previous projects of Marakez Company
Aeon Compound.
Mall of Arabia.
Katammeya Mall.
Mansoura Mall.
Tanta Mall.
For inquiries and reservations
If you are looking for real estate either inside or outside Egypt, La Costa real estate platform is your main destination to give you whole information about all real estate projects and it is also your easiest way to reach what you want, whether your dream home or your new project in the finest areas with the best prices